Surf's Up (Again) in Teen Beach 2 (Summer Preview)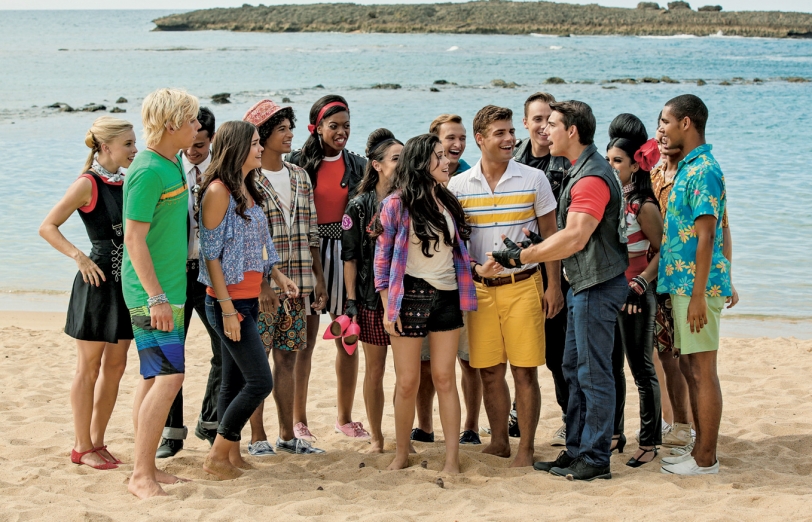 Surf's up! Brady (Austin & Ally hunk Ross Lynch) and McKenzie (The Fosters' Maia Mitchell) are back. In 2013's megahit Teen Beach Movie, the duo was magically transported into their favorite film, Wet Side Story. But things get even weirder in the sequel when their big-screen buds start showing up in real life. We asked Lynch and Mitchell for a sneak preview.
Where are lovebirds Brady and McKenzie at the beginning of Teen Beach 2?
Lynch: The perfect summer is over, and they're headed back to school. Mack is very into college and building her career and Brady is…not. It's really a shock for him to suddenly not spend so much time with his girlfriend.
Mitchell: Brady is intimidated by how focused McKenzie is, and that tests their relationship. Plus, she has a male friend who, in Brady's eyes, is a huge threat.
And adding to the drama, they are visited by their surfer and biker pals from the past, right?
Lynch: That's a big problem. [Laughs] So the mission is to hide them.
Mitchell: In usual McKenzie fashion, she's stressed about the repercussions of them being there, and she's trying to take control of the situation.
On the bright side, does the gang's arrival mean everyone will be randomly breaking out in song and dance?
Mitchell: I'm so excited for it! The singing and dancing in the sequel is so crazy and elaborate. Even the sets are bigger and more colorful.
The soundtrack for the original film was one of the bestselling albums of 2013. Can you give us any teasers on what to expect this time around?
Lynch: Filming the routine for the song "Silver Screen" was all sorts of anarchy, but [the finished scene] works so well.
Mitchell: For the number "Gotta Be Me," we were in a gym and it took three 15-hour nights to shoot. There were, like, 100 extras, bleachers that moved while we were standing on them, and huge shark heads riding around on Segways!
Teen Beach 2, Premieres Friday, June 26, 8/7c, Disney Channel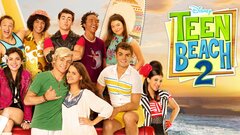 Powered by