Ray Donovan: Rage, Regret, and a New Megamogul in Season 3 (Summer Preview)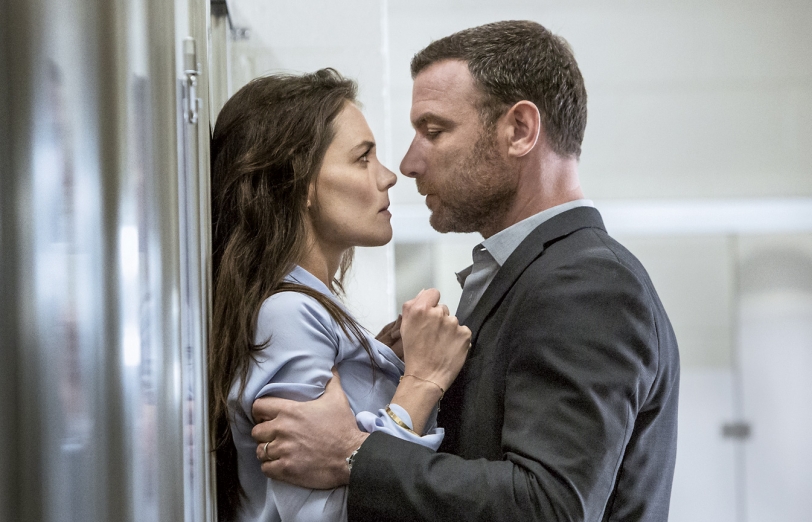 Can he really clean up his act? Ray Donovan ended last season with the hard-boiled Hollywood fixer (Liev Schreiber) reeling from the murder of his lover Kate (Vinessa Shaw), a hit ordered by longtime pal and No. 1 client Ezra Goldman (Elliott Gould). When the series returns for Season 3, Ray is "so full of rage and pain that he sees himself as a monster," executive producer David Hollander says. "And his wife, Abby [Paula Malcomson], is desperately trying to reclaim their relationship, but Ray, ever the hypocrite, can't get past the fact that she had an affair."
Ray soon drops Ezra as a client—no surprise there—and pulls away from his business and the people closest to him, including his kids. "Now he's hanging on to the fantasy of becoming his own boss and going legit," Hollander says. "But that's exactly what it is: a fantasy."
Ray hooks up with megamogul Andrew Finney (Ian McShane) and his ambitious daughter, Paige (Katie Holmes), who run a multimedia conglomerate and are intent on bringing the NFL to Los Angeles. "This is one very f---ed up family," Hollander warns. "Paige wants Ray to make the deal happen, no matter how dirty he has to get."
Speaking of messed-up families, Ray's dad, Mickey (Jon Voight), who won a million bucks at the racetrack last season, has used his winnings to buy himself a little apartment complex in the San Fernando Valley. But this isn't as home-sweet-homey as it sounds. Mickey plans to get into the pimp business!
Ray Donovan, Returns Sunday, July 12, 9/8c, Showtime