Kaitlin Doubleday on 'Nashville': 'You Get a Glimpse Into Jessie's Past'
It's time to learn more about Nashville's mysterious country singer Jessie Caine (Kaitlin Doubleday), whose career fell apart years ago at the hands of record label owner Brad Maitland (Jeff Nordling), her ex-husband.
"You get a glimpse into her past and what she's been through," Doubleday teases of tonight's episode. As Jessie reintegrates herself into Nashville, "she puts things in her songs that would be too intimate to share otherwise," Doubleday says.
Jessie is also growing closer to newly widowed Deacon (Charles Esten), but that doesn't necessarily mean romance is on the horizon.
"Her emotionally honest songs touch Deacon," explains Doubleday, who adds that a relationship right now "would be complicated. Jessie wants to make sure everything in her work life is solely about work." Sounds like a perfect country ballad.
Nashville, Thursdays, 10/9c, CMT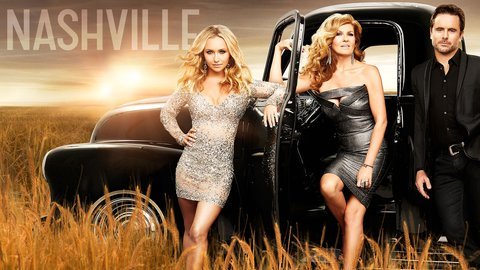 Powered by