Why TLC should not cancel '19 Kids and Counting'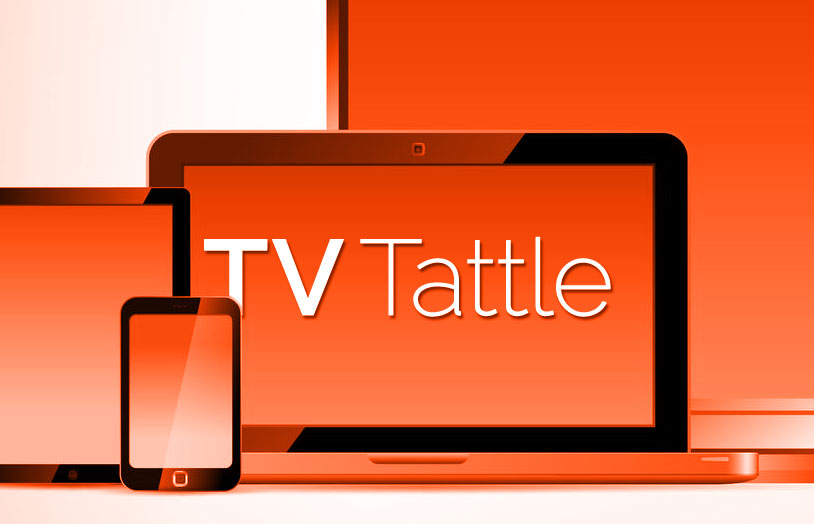 Why TLC should not cancel 19 Kids and Counting
"Now is not the time to cancel it," says Hank Stuever, pointing out that the controversy could result in a better, more informative show — perfect for reality TV. "Now is the time for TLC to double down and have the courage to present America, at last, with a truly unscripted show about a family enduring a crisis largely of its own making. Life is not what it quite seems at the Duggar compound — but who ever watched that show and sincerely thought it was always that perfect? Who would honestly believe that you can raise 19 human beings to all think and act according to their parents' beliefs? No family is immune to suffering; no family is without its secrets. Cancellation would erase the Duggars from popular culture just at the moment that they've become more real." PLUS: Why TLC should cancel 19 Kids and get out of the Duggar business.
Mary-Kate and Ashley Olsen won't be part of Fuller House
An executive producer for the Netflix Full House reboot says the twin sisters won't return as Michelle because they are focusing on their fashion brands and various business endeavors."
Matthew Goode is the latest to depart The Good Wife
Goode joined the CBS series in the wake of Josh Charles' departure, but he won't be a series regular next season.
A Letterman fan painstakingly broke down all 537 frames from The Late Show's final montage
Adam Nedeff has turned the montage into a Facebook slideshow offering details of each picture. PLUS: Letterman fans go dumpster-diving to salvage parts of The Late Show set, Letterman's '90s Late Show set is for sale on eBay.
Without Letterman, viewers are facing the "nicening" of late-night
"Now there's nobody left to be scared of," Tina Fey says of David Letterman's retirement. Adds Rob Sheffield: "Fallon, Kimmel, Meyers — those guys are not going to sneak-attack you on live TV. They're not just nice, they're brilliant at being nice, a much harder trick than it looks. Any schmuck can be moody and rude — it takes a comedian of David Letterman's constitution to pull it off, night after week after year, and remain funny. That's why it's all different without him." PLUS: Letterman exec producer says Jimmy Kimmel reminds him the most of Dave, late-night has become Clickbait TV, and Jay Leno's (2nd) retirement never got close to the media attention that Letterman received.
Game of Thrones' problem: It keeps trying to top itself with miserable twist after miserable twist
"That's why the response to Sansa's rape has been so extensive," says Todd VanDerWerff. "Viewed in isolation, the scene's plot developments make sense, and you could even make an argument for its aesthetics telling a story about women being brutally subjugated in this society. (I would argue that focusing on Theon at the end was a complete mistake, but otherwise I could see it.) The problem is that it's impossible to watch the scene in isolation. Game of Thrones is full of characters who have survived all manner of trauma, but the show has yet to truly dig into the after-effects of said trauma." PLUS: Maisie Williams eyeing a TV superhero role after she's done with Game of Thrones, why are GoT wedding dresses so "sad"?, Lost's Adewale Akinnuoye-Agbaje talks about playing Malko, check out the GoT cast in 2009, and inside the building of Season 5 sets.
Why Katie Holmes won't do a Dawson's Creek reunion: "I don't want them to grow up"
"You know, it's kind of like your parents — they never get out of their fifties, that's where they are," she says.
NBC's Red Nose Day was not a ratings hit
A "paltry" 3.2 million watched the three-hour event, which raised an "impressive" $21 million — much less than the UK version.
Orange Is the New Black promises a lighter Season 3
"It's lighter than season 2, it's a season of faith, it's a season of motherhood, it's a progression of everyone's stories," says creator Jenji Kohan. "I think we get deeper into our characters and we meet people."
Meet the cast of The Hotwives of Orlando
The Hulu series is re-using the same actresses in different roles — who is Casey Wilson playing?
Who contributed the most and the least to SNL Season 40?
Splitsider's annual pie chart puts Taran Killam at No. 1in screentime, while Leslie Jones was dead last.
Danny Trejo's role on From Dusk Till Dawn: The Series revealed
He'll play "The Regulator."
Peek inside Netflix's TV testing labs
"The Shu," named in honor of Orange Is The New Black, is where Netflix tests the latest TV sets to see if they meet the streaming service's standards.
Seth Meyers proposes that NBC air black-and-white Seinfeld to counter CBS' colorized I Love Lucy
Also, why not try blurry Cheers?
Presenting the complete 2014-15 TV rankings
Empire was the No. 1 non-football program in the demo, while The Big Bang Theory was tops in total viewers. PLUS: 8 winners, 4 losers from the TV season.
Real-life Mad Men Big Sur retreat has seen a surge in interest
"We normally have around 1,000 sessions per day on the Esalen website, and on Sunday that increased to 2,583," says a rep for the Esalen Institute. "Monday it peaked at 6,238, but Tuesday it was still at 3,230. There has also been an increase in calls to our reservations line."
Grey's Anatomy should bring back Katherine Heigl
Both Heigl's career and the long-running ABC drama are at a crossroads — and they sure could use each other.
Introducing the "ShondaPedia": An interactive guide to Shonda Rhimes' shows
Here's how the actors on Rhimes' shows are connected to each other.
Tom Cruise's infamous Oprah couch incident turns 10
Cruise never actually jumped on the couch during his May 23, 2005 visit to The Oprah Winfrey Show.
AMC unveils Humans trailer
The sci-fi drama about artificially intelligent servants known as "Synths" debuts June 28.
A Breaking Bad-themed cocktail bar is opening in London
The ABQ cocktail bar will allow you to cook up your drinks in an RV.
Watch a preview of Amy Schumer on The Bachelorette
She'll help the guys craft jokes for the Memorial Day episode.
Ellen DeGeneres previews her new clothing line
You can soon dress like Ellen with the "ED by Ellen" fashion line.
SVU wouldn't entertain the idea of killing off Danny Pino's character
"Danny is a beautiful actor and a beautiful team player," says exec producer Warren Leight. "There are other actors that I've worked with that I wouldn't mind putting through a horrible end, but Danny is certainly not one of those. We wanted to make sure that if it was time for Amaro to move on, he gets a hero's exit, which is what we gave him."
Black-ish always made sure it was saying something in Season 1
The ABC comedy proved to have the perfect balance of telling many stories of the black experience.
Watch The Flash's Speed Force scene in slow motion
There's a bunch of Easter eggs in the season finale scene.
True Detective Season 2 will have multiple strong women, in contrast to Season 1
So says Abigail Breslin: "You know, this season is very different than season 1 and there are more characters this season. I think that you can tell from the first trailers that have been released that Rachel McAdams' character is not lacking on complexity or strength."
Tomorrowland's Britt Robertson looks back at her TV career
Before co-starring with George Clooney, Robertson had roles on shows like Life Unexpected, Under the Dome, The Secret Circle and Swingtown.
Original Bachelorette Trista Sutter sticks up for Kaitlyn Bristowe
"Yes, Kaitlyn used the word sex (in The Bachelorette promo), but it doesn't mean that she had sex with 25 or 30 guys!" Sutter says. "Bottom line, as someone who has gone through it, is that whatever Kaitlyn did on her journey is her business. I wish people would be more compassionate." PLUS: Analyzing the greatest "This Season On" promo ever on The Bachelorette.
Al Sharpton to Kenan Thompson: Unless you drop 50 pounds, your SNL impression of me stinks
"He needs to lose weight," says the MSNBC host. "You can't look like old Al, doing new Al. Come on, Kenan. Update yourself. Take off 50 pounds."
Supernatural parodied
Cast members made cameos in this "Hillywood" video.
Teen Wolf unveils full-length Season 5 trailer
The MTV drama returns June 29 and 30 with a two-part season premiere.
History's Texas Rising is wonderfully cast, completely wooden
"One has to wonder what inspired the History channel to expand the production from six hours to 10," says Brian Lowry. "Chronicling a chapter in the Lone Star state's bloody ascent to U.S. statehood that begins in the ashes of the Alamo, the Roland Joffe-directed project juggles too many indifferently written, tough-talkin' characters, as if Lonesome Dove had experienced a sharp blow to the head." PLUS: It feels staged with the clumsiness of bad community theater, it has the nuance of a John Wayne film, and Ray Liotta and Bill Paxton on their Texas Rising roles.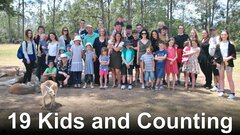 Powered by