Carrie Coon: I Didn't Expect to Be Nominated for 'The Leftovers'
Carrie Coon had a spring most actors could only dream of: she simultaneously finished off her role as Nora Durst on the final season of the critically acclaimed HBO drama The Leftovers and starred in the third installment of the FX anthology Fargo (as policewoman Gloria Burgle).
Coon's work on both shows was widely praised, and when the Emmy nominations came in, she scored her first Emmy nomination for her work on Fargo. But fans on social media were heartbroken over The Leftovers' near snub (Ann Dowd—who was also recognized for her work on Hulu's The Handmaid's Tale—was the lone nominee) and Coon admitted she felt a bit of that, too. "I'm sad that our final season of The Leftovers didn't get any recognition," she says. "But the work itself was incredibly gratifying, and I know we're really proud of it."
We spoke with Coon about discovering she was nominated for an Emmy, her complicated morning, and more.
How did you find out about your nomination?
Carrie Coon: I was getting ready. It was streaming on our Apple TV—we're in New York for work this week—and he [husband Tracy Letts] had it on as I got out of the shower and there I was! And then we were jumping up and down. He's the sweetest.
Aside from your husband, who was the next person you heard from?
My friend who is a civil rights lawyer for the United States of America was in an airport. She had made sure to set her flight so she could watch a television in the airport when the nominations came out, and the phone rang five seconds after my name was on the TV. She was the first person to reach me, and she was crying. She's the person who told me what day and time the nominations were. She's an astonishing person. She is someone who is safe guarding our civil rights in America, and I feel it's such a privilege she's so excited.
It was a good nomination day for Fargo—have you heard from the cast and crew?
My phone, as you can imagine, has been ringing since the nomination came out, so I haven't had the opportunity to talk to anyone. I talked to my agents and then I got on the phone with reporters; I haven't had the chance to reach out to my peeps. I texted Ann Dowd right away, because Ann Dowd received two nominations and was the only love we got for The Leftovers. I'm, of course, ecstatic for Fargo and I think all of that is well-deserved. But I'm a tiny bit heartbroken for my friends at The Leftovers, because I'm so proud of the work we did on the finale.
See Also
An impressive number of first-time nominees, especially in the drama categories, energizes this year's Emmy race,
The Leftovers seems to be the (near) snub that's caused the most outcry today. What are your feelings about its lack of nominations?
The fans we have are rabid. I have to give credit to all of the television critics out there, this final season in particular, and who have recognized us in other avenues. We've always gotten recognition from them. I'm gratified there was so much positive press and so many thoughtful pieces. I've never had a trite interview about The Leftovers. Of course I was hopeful that we would see [executive producer] Damon [Lindelof] and certainly [co-star] Justin [Theroux (Kevin)] recognized for their work this year, because I just think it was incredibly brave. But they know I love them.
I didn't expect recognition [for The Leftovers] because there are just so many astonishing performances given by women this year, and that's fruitful ground for all of us. We all win when there's this kind of work happening on TV for women. Especially women in their 30s, 40s; we're not just talking about young women here. We're seeing women who have been in this business for a long time. Look at my category! I'm surrounded by these women, these movie stars I've been watching my whole life, who continue to do incredible work. I just feel flattered to be included. I didn't think I'd necessarily make that category either. I'm so thrilled for Fargo, so well deserved. I'm sad that our final season of The Leftovers didn't get any recognition, but the work itself was incredibly gratifying, and I know we're really proud of it.
Damon had a unique Instagram campaign for The Leftovers as he jokingly tried to bribe voters with Justin stripping down if the show got nominations…
It's his characteristic sense of humor! I guess the world won't get to see Justin Theroux naked. And that's their loss.
Do you have any plans for Emmy night?
I haven't even had a moment to take a breath and think about what that even means! I don't even know the date! I'm thinking about what I'm cooking for dinner tonight, so I haven't moved on to the Emmy ceremony yet. But I'll keep you posted.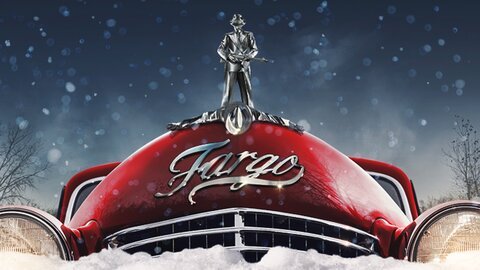 Fargo
where to stream
Powered by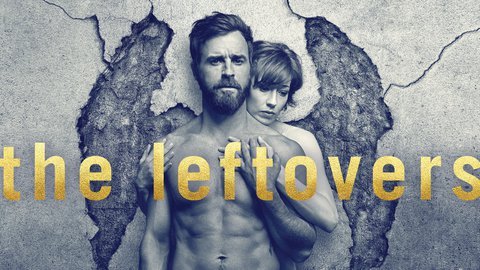 Powered by