'Still the King' Season 2 Preview: Debbie Offers to Help a Newly Free Vernon (VIDEO)
CMT's comedy Still the King returns for its 13-episode second season Tuesday, July 11, at 10/9c. In its first season, the series was successful for the network as part of its fairly recent slate of scripted series, which also includes Nashville (which CMT picked up from ABC after its cancellation there) and this year's limited series Sun Records.
In Season 2 of Still the King, Vernon (Billy Ray Cyrus) is fresh out of prison and determined to reclaim his position as a country music superstar while being present in the lives of daughter Charlotte (Madison Iseman) and her mother, Debbie (Joey Lauren Adams). Faced now with the possibility of being a father to Debbie's unborn child, Vernon must balance his desires for fame and family.
In this exclusive clip from the Still the King Season 2 premiere, Debbie offers to let Vernon—who is currently contemplating sleeping in his car until he finds a place—crash in her basement while he gets back on his feet. But she steadfastly cautions him that things must stay "strictly platonic." Vernon has fun with that concept, even as he also manages to have a brief, somewhat flirtatious introduction to Kaitlynn (new cast member Arden Myrin), a single mother who manages Betty's, the bar where Debbie works.
Will Vernon and Debbie remain platonic pals? Might something non-platonic be brewing between Vernon and Kaitlynn? Stay tuned …
Gerry Strauss contributed to this reporting.
Still the King Season 2, Tuesdays beginning July 11, 10/9c, CMT. (Back-to-back new episodes air July 11)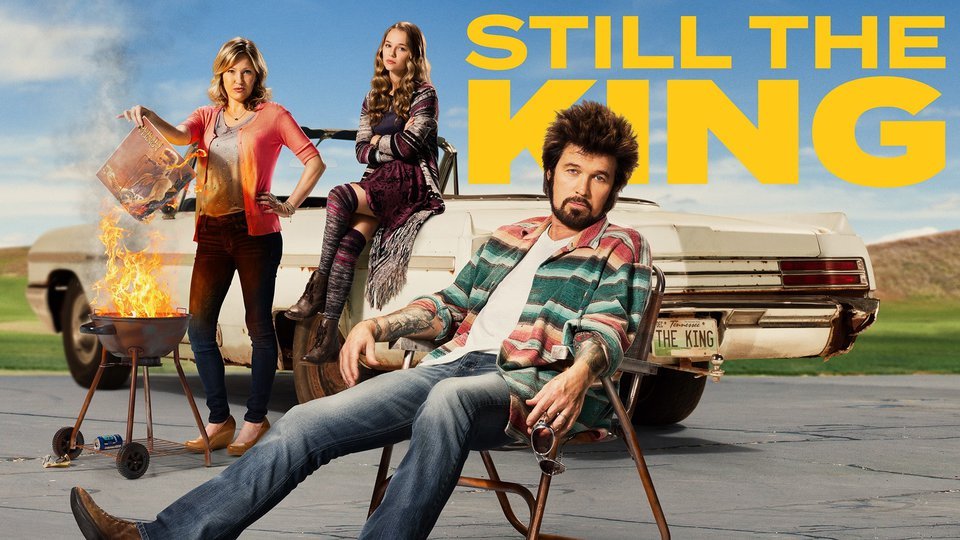 Powered by