Caitlyn Jenner delivers an emotional speech at ESPYs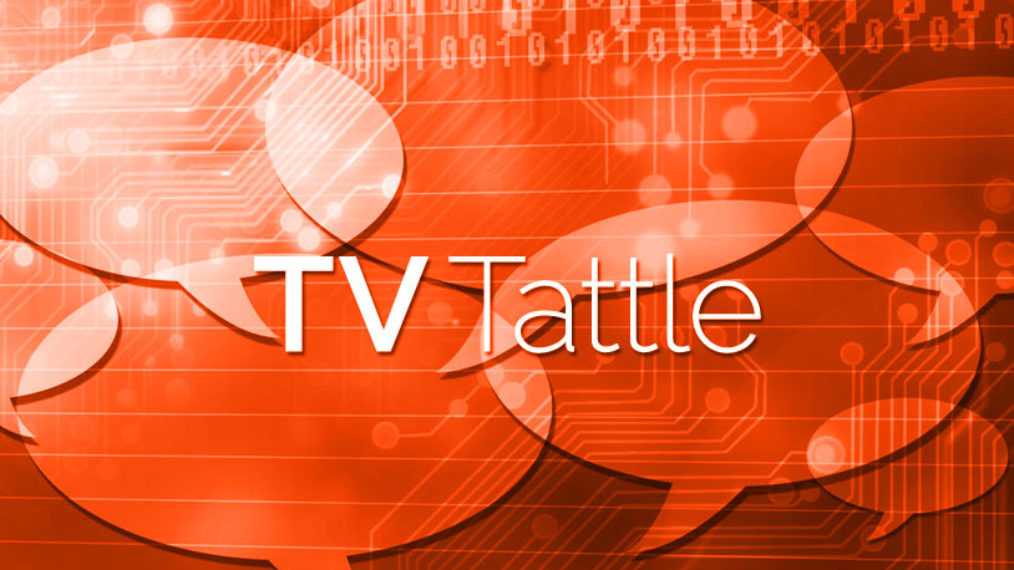 Jenner called for acceptance of transgender people in a speech described as passionate, emotion and inspiring. "This transition has been harder on me than anything I could have imagined," Jenner said after receiving the Arthur Ashe Courage Award. "Trans people deserve something vital — they deserve your respect." In her speech, Jenner also thanked "buddy" Diane Sawyer. PLUS: Jenner addressed the controversy over her award: "The same thing goes tonight; if you want to call me names, doubt my intention, the reality is, I can take it," and watch Joel McHale's ESPY opening.
Producers from both shows reportedly have an "inventive" idea in place to merge the universes of both shows. The crossover is expected to air later next season.
The Terminator alum will play an LAPD homicide detective on the FX series. PLUS: Lady Gaga posts a bloody Hotel script.
Schwimmer, who plays Robert Kardashian, was photographed with what appears to be younger versions of Kim, Kourtney, Khloe and Rob while filming American Crime Story: The People v. O.J. Simpson.
CEO Reed Hastings raised eyebrows today with his choice of sweater for Netflix's earnings interview.
"Shows that are successful for us in Mexico are now drawing huge numbers for us in the US," says Netflix chief content officer Ted Sarandos.
Bourdain has embarked on a comedy tour, and his favorite target is Fieri. "So I sort of feel in a heartfelt way for Guy. I wonder about him," Bourdain said recently. "He's 52 years-old and still rolling around in the flame outfit."
The Maron star tried, and failed, to get The Daily Show host to appear on his WTF podcast. According to Maron, Stewart wants nothing to do with him after Maron belittled Stewart in his comedy act throughout the '90s.
See the John Stamos/Uncle Jesse with Jodie Sweetin/Stephanie Tanner.
VH1 describes the ad as "a graphic visualization of the insight that it is all about our true selves, finding true love—without all the bullsh*t."
"When you sign up for Scream, you know what you're getting yourself into."
He'll play a detective on the mind-bending thriller.
e The reality show about a 14-year-old born as a male who identifies as a female "may be most radical for how ordinary it is," says James Poniewozik, adding: "Like many of TLC's family series–Jon and Kate Plus Eight, Our Little Family, Sister Wives—I Am Jazz is about the extraordinary amidst the mundane."
But compared to Louis CK's sitcom, says Hank Stuever, "Gaffigan's world is much less artful, more straight-on and also culled from his real life: married, mid- to late 40s, father of five (yes, five) young children, eking out a living as a stand-up comedian who is known for keeping his act 'clean.'" PLUS: Gaffigan is a likable spin on a tired premise, and why Gaffigan gave up on network sitcoms.
Michael Rosenbaum's new comedy about a con man pretending to be a gay pastor quickly falls into tired plots and stereotypical characters. PLUS: Impastor tries too hard, and it's a cheesy way to be cutting-edge.