Cobie Smulders on Netflix's 'Friends From College': 'It's Wonderful to Play a Woman So Free to Express Rage!'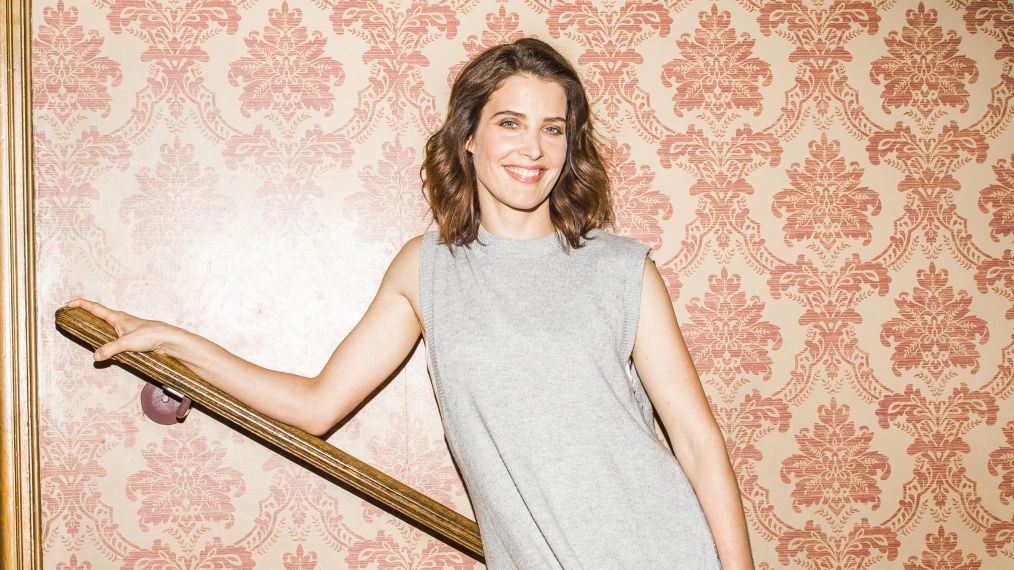 Cobie Smulders has proven she's good company. For nine seasons on CBS's hit sitcom How I Met Your Mother, viewers watched her quip, drink and date her way through Manhattan in lockstep with her closest pals as Robin Scherbatsky. Now, she's suiting up for another tight-knit circle on the Netflix series Friends From College.
The dark comedy centers around a group of six Harvard grads on the brink of 40: Smulders's character, Lisa; her frustrated novelist husband, Ethan (Keegan-Michael Key); sexy overachiever Sam (Annie Parisse); juvenile trust-fundee Nick (Nat Faxon); flighty actress Marianne (Jae Suh Park); and tightly wound gay book agent Max (Fred Savage). But rolling with this particular squad could bring as much heartache as it does laughs. Case in point? Lisa doesn't know that Ethan and Sam—old flames in their undergrad days—never exactly stopped hooking up. (With BFFs like these…) Here, we hang with Smulders to get some scoop.
In the premiere, Lisa and Ethan relocate to New York City, joining the rest of the gang. How does the reunion go?
They haven't all lived in the same city since college, and it causes this amazing regression. Even though they're adults now, the dynamic hasn't changed.
Lisa is at a disadvantage on so many levels. Why?
At Harvard, she was a junior when everyone else was a senior, so she's always been the kid. She and Ethan have been trying to start a family, but it hasn't happened naturally. They decide to move to New York and do in vitro, and she gets a job as a lawyer at a very intense place on Wall Street. There are a lot of frustrations and disappointment. It's wonderful to play a woman who feels so free to express rage!
Ethan and Sam aren't having a garden-variety affair. They aren't turning to each other because they're miserable in their respective marriages.
The word affair seems so intense, and Ethan and Sam don't feel like that's what they're having. They dated even before Lisa came into the picture, so it isn't like this shiny new thing. And Ethan and Lisa aren't a bored couple—not at all. There's real love and friendship there.
These six friends bring out the best and worst in each other. Can you relate?
I never went to college, but I'm very close to the group I went to high school with in Canada. It's weird, because you have this insane familial bond that's still so tangible, even though it's not based on anything current. It's confusing!
After all the years on HIMYM, was it hard to find chemistry with a new gang?
Luckily, [cocreator] Nick Stoller has a no-jerks hiring policy. Aside from that, I don't know what creates chemistry. We did hang out together a lot off screen—maybe too much!
Friends From College is equal parts funny and pitch-black. At this point, do you consider yourself a comedic actress first?
I don't. When I think of comedians, I think of Jerry Seinfeld or Amy Poehler, where everything they do is intrinsically funny. I'm not intrinsically funny, but I can sell a joke. When you play opposite Keegan-Michael Key, one of the most genius improv actors out there, it makes you seem funny. And my husband (Saturday Night Live alum Taran Killam) is very funny, but it's not like we have a jokey household. We just live our lives!
Before this project you joined the Marvel Cinematic Universe with the Avengers franchise, which was a 180 from your work on How I Met Your Mother. Why the direction change?
I don't like to be bored. I like doing new things that scare me. Lisa is interesting because I get to be constantly on edge. I just finished a role on Broadway [in Present Laughter] as a 1940s British woman who prances around in ball gowns with Kevin Kline. My husband is a big comic book fan, so I'd see them lying around everywhere, but before The Avengers, I'd mostly read Archie!
Friends From College, Series Premiere, Friday, July 14, Netflix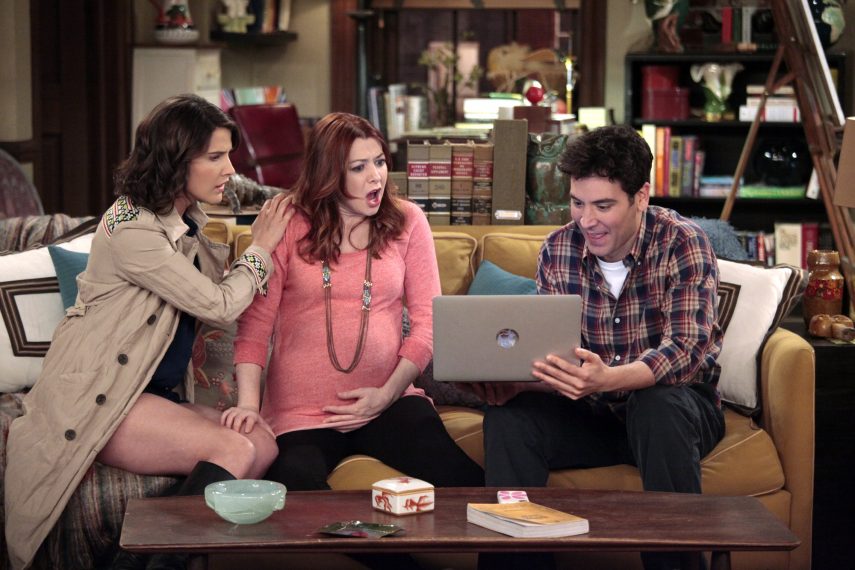 Résumé Rewind
Robin Sparkles 4-Ever! Smulders waxes nostalgic about a few of her standout TV gigs.
• How I Met Your Mother (2005–2014)
"To be able to go to work with such amazing people for nine years is unheard of in this industry," says Smulders (above, with costars Alyson Hannigan and Josh Radnor). As for that reunion chatter? "I think it's too soon! But listen, if the band wants to get back together, I'm there."
• Marvel's Agents of S.H.I.E.L.D. (2013–2015)
"It was exciting being there for the birth of this series," Smulders says of reprising her film role as Maria Hill, the former commander of the global intelligence agency, on ABC. "Sure, the door is open to me going back. Anything is possible—especially in that world!"
• The L Word (2005)
"I was super young and really impressed to be on a show about women and sexuality at a time when people were not talking about that," says Smulders, who played a lesbian artist during Season 2 of Showtime's drama. Only her one-note wardrobe lacked dimension: "I think we were all wearing white tank tops and no bras. That was the other title of the show!"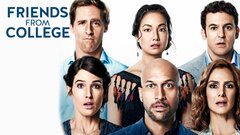 Powered by