Netflix's 'Narcos' Descends Into the Addictive World of a Real Drug Lord (VIDEO)
Drugs, corruption and power: these are just three words to describe Netflix's thrilling new original series Narcos.
This gritty crime drama tells the real story of the ruthless Colombian drug lord Pablo Escobar (a.k.a. "The King of Cocaine," played by Wagner Moura), and his prevailing cocaine empire during the 1980s. In the show's official trailer, viewers are taken to the front lines of the epic battle between one of history's most dangerous drug kingpins (who died in the early '90s), and the law enforcement that's trying to shut them down.
Watch the trailer below and get hooked on the show—from the safety of your living room.
https://www.youtube.com/watch?v=U7elNhHwgBU
All 10 episodes of Narcos premiere August 28 on Netflix.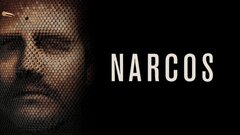 Narcos
where to stream
Powered by