We're LOL'ing at Andrea Savage's 'I'm Sorry' and Here's Why You Will Be Too (VIDEO)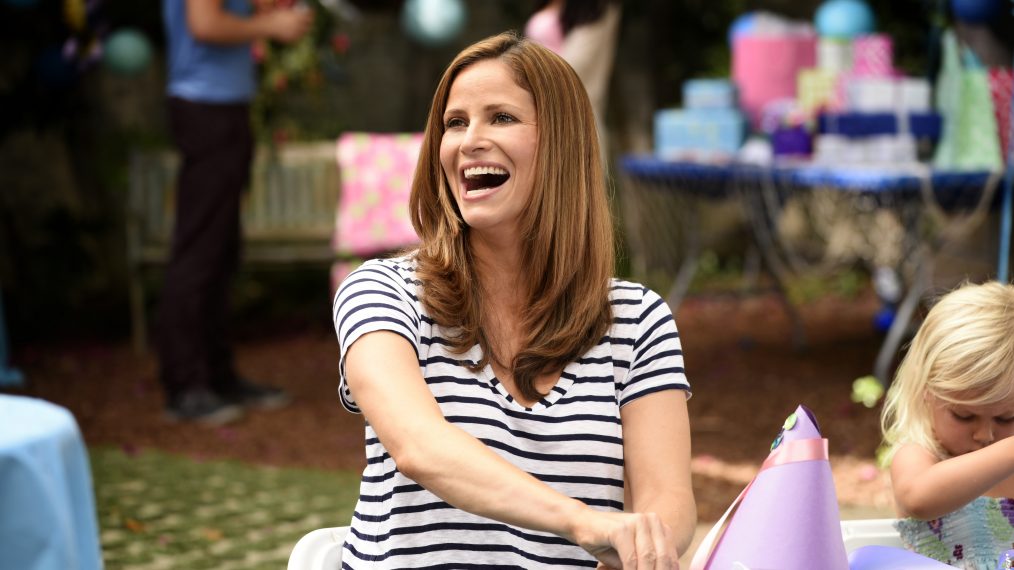 Exclusive
Erica Parise, truTV
Everywhere you look, Andrea Savage is there. And we are not angry about that at all.
A long-time scene stealer who has popped up in everything from iZombie to Episodes to Veep and the big-screen scream The House, Savage is now getting the chance to star in her own show, truTV's I'm Sorry.
The smart, LOL-filled adult comedy—which Savage created and executive produces along with The House's Will Ferrell, Andy Samberg and the Lonely Island crew—centers on a thinly veiled version of the Hotwives of Orlando Andrea Warren, a comedy writer "who just happens to be a wife and a mom, but she's not defined by either of those things," she says. Nor will we see her character on set or in Hollywood pitch meetings. Probably because, as Savage puts it, this Andrea is way too busy dealing with the "weird things" that keep happening to her and her family. Think of it as Curb Your Enthusiasm meets Bustle.com.
"In the pilot, I find out that the mom of my daughter's preschool friend used to be a famous anal porn star and I become obsessed with her butthole. Like "Is it OK? How is it doing now?'" Savage says with glee. "So it's a very specific story, but everyone can relate to learning something sordid about people they sort of know."
Savage reveals one of her own skeletons in the opening episode after faux Andrea gets into a fight in an overheated dance class with guest stars June Squibb and Judith Light."Yes, I take this older-woman's cardio-ballroom dance class in real life," she laughingly admits.
That kurfuffle (exacerbated by a swear word that does not sit well with one of the ladies) gets a callback later on in the episode at a neighborhood party where Andrea is, fittingly, awaiting a callback from her  doctor. In this exclusive clip, she frets over the possible reason for her doc's desire to talk with two of her friends (Judy Greer and Gary Anthony Williams) then, well...just watch.
The guest cast also includes Tom Everett Scott as her long-suffering husband, Martin Mull and Kathy Baker as her divorced parents and the never-not-hilarious Jason Mantzoukas (also of The House and The League's Rafi) as Andrea's writing partner.
I'm Sorry premieres Wednesday, July 12, 10/9c, TruTV