'Key & Peele' returns quieter and more cerebral The shift in tone and volume in the Season 5 premiere is part of an evolution that began last season that made Key & Peele more cinematic, says Mike Hale. "There are still sketches built around escalating violence and invective, like Wednesday's opener, a football locker-room scene in which two players pound each other mercilessly while hollering clichés about teamwork. But overall, the show feels quieter, more reflective and, if anything, even more cerebral than before," he adds. PLUS: Key & Peele is more feminist this season.
The Apprentice and Celebrity Apprentice alum Omarosa Manigault, who's now an assistant pastor at a Baptist church in Los Angeles, says of the Trump controversy: "I'm not going to touch that with a 100-foot pole. I wouldn't even know how to respond to that — I mean, who would?"
ESPN2's Olbermann staffers got an e-mail that they were losing their jobs 22 minutes into today's show, as ESPN has opted not to renew Olbermann's contract two years after his return to the Worldwide Leader in Sports. Recently, The Hollywood Reporter revealed that ESPN wanted to take the commentary out of Olbermann's show. PLUS: Why Olbermann ought to return to MSNBC.
Cameron Monaghan's Instagram photo seems to confirm he'll be the Clown Prince of Crime in Season 2.
"If you believe that pop culture matters," says James Poniewozik, "then it matters even when it's uncomfortable (and sometimes for the very reasons it's uncomfortable). The Cosby Show is a legitimate piece of American history. It advanced the representation of black families and culture on TV and–however ugly the irony now–showed a generation of kids an African American dad as a wise, successful father figure. The Dukes of Hazzard is… um, not exactly the same artistic achievement, nor did it ever try to be. But even cheesy TV is a historical document."
Along with a former NBA player and a former NHL player, Kimmel's TitleCard Capital aims to leverage his celebrity status to attract investors.
The Peacock is promising a "4D experience" to promote the return of Heroes.
The comedienne stands at over six-feet tall and spent six years as the managing editor of VH1's website Best Week Ever. PLUS: It's time to cancel The View.
"People have been coming after me and saying they're going to snatch my family," she said on this morning's show. "It's like being Frankenstein, people coming after you with fire and they're going to burn you."
The SundanceTV series returns for its third season on Thursday.
Benedict Cumberbatch and Martin Freeman look like they're straight out of the 1800s in a still from the Christmas special.
Both genre casts are booked for the same Friday show. "That's going to be craziness," says Conan. "I'm imagining a fight and we're going to be getting Game of Thrones people hacking away at The Walking Dead cast. And it's just going to be insane."
Many of her duties will be fulfilled by Maria Menounos.
Buress talks about his new Why? Comedy Central show, and says: "I don't think we have the budget for my ultimate dream show." He adds of his new show: "I don't know, it's going to be funny. I don't like selling it. (Laughs.) It's just going to be funny shit from my perspective, and that's what people can expect." PLUS: Buress isn't complaining that it took so long for him to get his own show.
Her show will be called Up Late with Miss Piggy.
The documentarian got to meet with the reclusive author on June 30. The updated film will air this Friday.
Check out WHIH's Newsfront.
Williams' casting in the central role, says Brian Lowry, brings "all that glowering intensity to the service of something completely silly. That Williams plays it almost entirely straight while his co-stars ham it up around him doesn't entirely work, but it at least provides a bit of foundation to hang something remotely resembling a story around." PLUS: This is a one-note premise stretched excruciatingly thin, and Williams is still scratching his head over this experience.
The Bravo spinoff, says Adam L Brinklow, is "a funny, lively, easy-on-the eyes look at three local boys making good on the American dream right here in our beautiful city. Also, Million Dollar Listing: San Francisco is a nihilistic indulgence in the diabolical economic powers overrunning us all and smothering the future of our desperate, embattled soul and culture." PLUS: Million Dollar Listing star is writing a guide to fatherhood.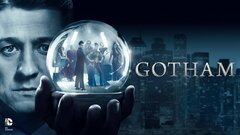 Gotham
where to stream
Powered by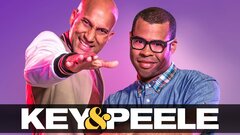 Powered by