WBTV Takes Over San Diego Comic-Con With Casts of 'Westworld,' 'Gotham' and 'The Originals'
It's the geekiest time of year! Comic-Con International is set to take over San Diego this July, and once again, Warner Bros. Television Group is storming the city's cavernous convention center with 20 shows, a slew of screenings and four days of star-studded panels. Oh, and puppies!
The good folks at WBTV have unleashed a dog-filled video (below) to promote their lineup, which is pretty damn epic. The Big Bang Theory's canine star, Cinnamon, will hold a special "paw-tograph" signing alongside cast and producers on Friday, July 21. In addition, social media star Doug the Pug is slated to be at the convention getting the poop, err…scoop from the casts of various WB-produced shows.
But don't worry: the annual pop-culture shindig hasn't gone completely to the dogs. There will still be oodles of events for bipeds kicking off on Wednesday (preview night) in Ballroom 20 with a special sneak peek screening of ABC's midseason thriller Deception; continuing with video presentations from Syfy's upcoming Krypton and The CW's Black Lightning on Saturday; and a screening of a new, hour-long episode of Cartoon Network's Teen Titans Go!
So if you're attending Comic-Con this year, pace yourself, hydrate, take deodorant (please and thank you) and map out your schedule with the rundown we have right here for you. Oh, and keep checking tvinsider.com/category/comic-con/ for SDCC updates, because this is just the start of all sorts of news leading up to the Olympics of Everything Awesome.
Thursday, July 20:
10:00–11:00 a.m. Teen Titans Go! Special One-Hour Episode and Q&A (Room 6A)
11:15 a.m.–12:15 p.m. Unikitty! New Episode Premiere and Q&A (Room 6A)
12:30–1:30 p.m. Justice League Action Video Presentation and Q&A (Room 6A)
Friday, July 21:
10:00–11:00 a.m. Teen Titans Go! Special One-Hour Episode and Q&A (Room 6A)
11:15 a.m.–12:15 p.m. Unikitty! New Episode Premiere and Q&A (Room 6A)
2:30–1:30 p.m. Justice League Action Video Presentation and Q&A (Room 6A)
11:15 a.m.–12:15 p.m. iZombie Special Video Presentation and Q&A (Ballroom 20)
12:30–1:30 p.m. The 100 Special Video Presentation and Q&A (Ballroom 20)
3:15–4:00 p.m. [Adult Swim]: Mike Tyson Mysteries (Indigo Ballroom)
6:00–7:00 p.m. People of Earth Premiere Episode Screening and Q&A (Room 6A)
Saturday, July 22:
11:00–11:45 p.m. Riverdale Special Video Presentation and Q&A (Ballroom 20)
‪12:00–1:00 p.m. The Originals Special Video Presentation and Q&A (Indigo Ballroom)
‪1:15–1:45 p.m. Krypton Special Video Presentation and Q&A (Indigo Ballroom)
1:50–2:50 p.m. Lucifer Special Video Presentation and Q&A (Indigo Ballroom)
2:50–3:50 p.m. Gotham Special Video Presentation and Q&A (Indigo Ballroom)
3:30–4:10 p.m. Supergirl Special Video Presentation and Q&A (Ballroom 20)
4:10–4:50 p.m. DC's Legends of Tomorrow Special Video Presentation and Q&A (Ballroom 20)
4:15–5:15 p.m. Westworld Panel and Q&A (Hall H)
4:50–5:10 p.m. Black Lightning Special Video Presentation and Q&A (Ballroom 20)
5:10–5:50 p.m. The Flash Special Video Presentation and Q&A (Ballroom 20)
5:50–6:30 p.m. Arrow Special Video Presentation and Q&A (Ballroom 20)
Sunday, July 23:
10:30 –11:30 a.m. Supernatural Special Video Presentation and Q&A (Hall H)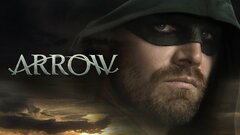 Arrow
where to stream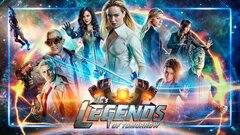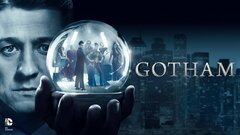 Gotham
where to stream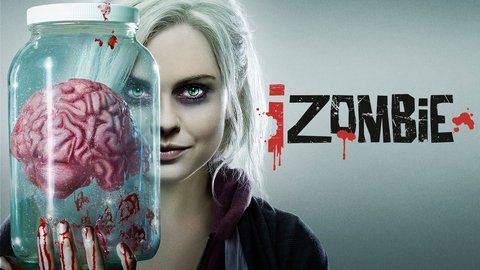 iZombie
where to stream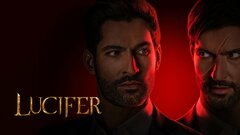 Lucifer
where to stream