What's On: End Games: 'Downward Dog' Bow-Wows Out, 'Pretty Little Liars' Series Finale, 'iZombie' Wraps Season
Downward Dog (10/9c, ABC): With two sweetly charming episodes airing back to back, this low-key sleeper ends its run on ABC, and for now, I'm going to imagine it was always meant to be an eight-episode doggie treat. "Everything I do, I do for love," insists Martin the dog (voiced by series co-creator Samm Hodges) as he interprets owner Nan's (the warmly appealing Allison Tolman) work stress as anxiety over Pepper, the villainous cat next door. In the first episode, Martin imagines himself her heroic protector, and in the second, feeling he doesn't get the respect he deserves, the Pittsburgh city dog fancies himself a wolf when taken in the woods by Nan's distant dad (Westworld's Louis Herthum). Both times, the dog is humbled by reality, wondering where he fits in. And while Nan mulls her professional future, we know these endearing characters are right where they need to be: with each other. Snuggle in for a fond farewell.
Pretty Little Liars (8/7c, Freeform): And then there's the more melodramatic finish of this cable hit, presumably tying up all of the loose ends from 160 episodes over season seasons in a two-hour finale, followed by an "A-list wrap party" (10/9c) in which executive producer I. Marlene King sits with the now-liberated liars for a tell-all retrospective. If you missed any of Season 7, a marathon begins at 11 am/10c.
iZombie (9/8c, The CW): At least one of the night's finales has an afterlife, so to speak, since The CW has renewed this supernatural zombie dramedy for a fourth season. The cliffhanger, slyly titled "Looking for Mr. Goodbrain," will present Liv (Rose McIver) with a shocking truth, while Blaine (professional TV bad boy David Anders) makes a business proposal.
Inside Tuesday TV: Sitcom veteran Chris D'Elia (Whitney, Undateable) headlines his second Netflix stand-up special in Chris D'Elia: Man on Fire, taking on love and marriage among other hot-button topics, in a set taped in Vancouver. … We got our first taste of the winning chemistry of Damon Wayans and Claine Crawford as the new Murtaugh and Riggs in Fox's Lethal Weapon during the action-packed pilot episode, being repeated this week (8/7c). … On TNT's Animal Kingdom (9/8c), Craig (Ben Robson) has second thoughts as the guys prepare for a megachurch heist. Could there actually be an angel on his shoulder?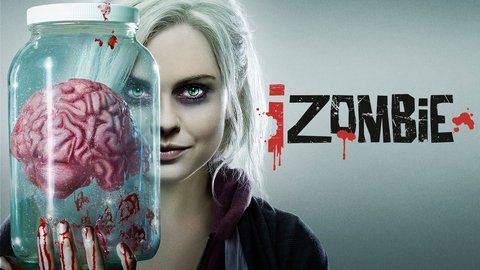 iZombie
where to stream
Powered by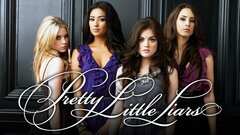 Powered by