Iron Mike Suits Up for a Second Season of Mike Tyson Mysteries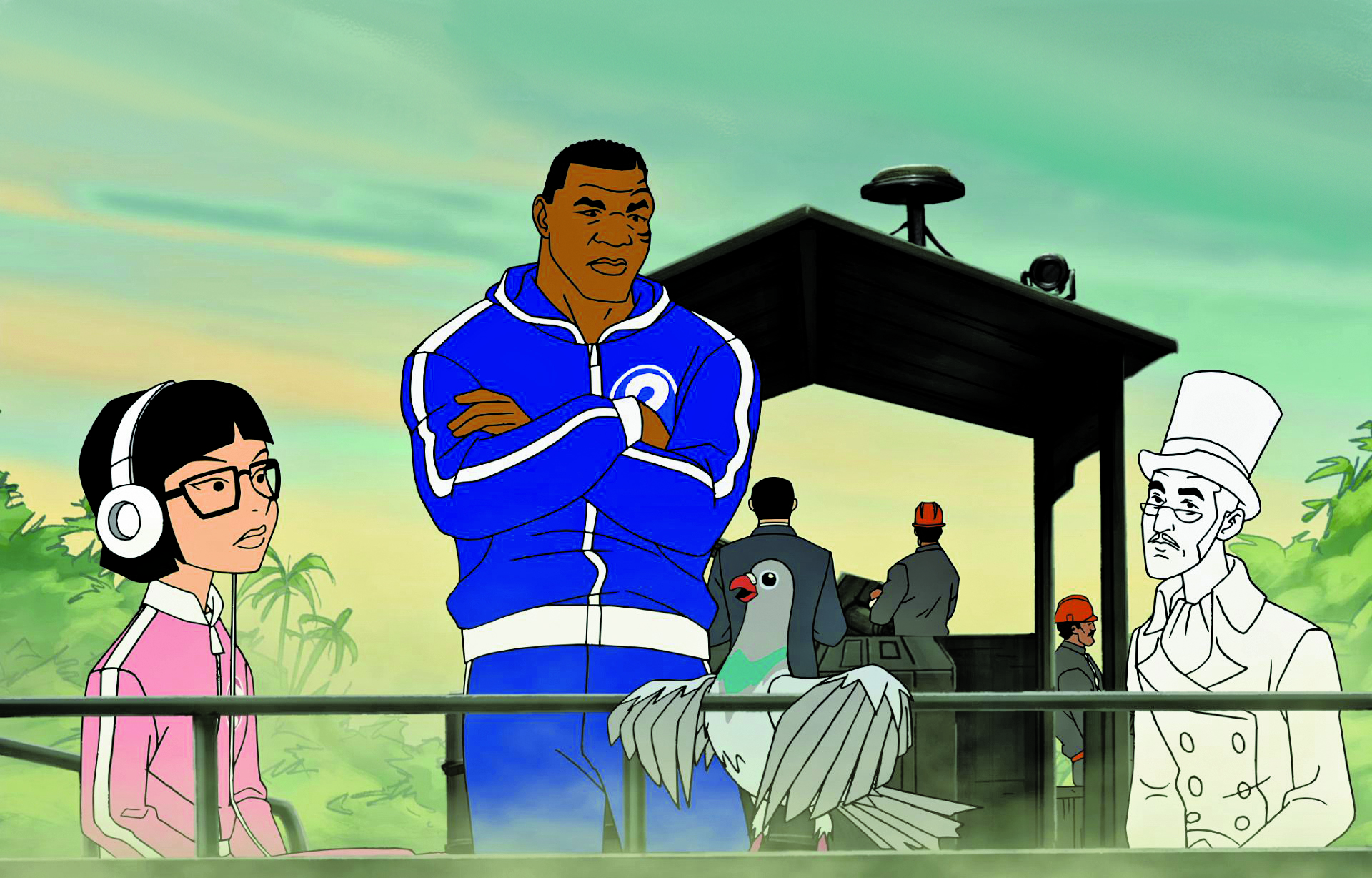 Warner Bros. Entertainment Inc.
Producer Hugh Davidson and his writers realized something while crafting the first season of Adult Swim's Mike Tyson Mysteries, the animated show where Iron Mike (voiced by the former boxing superstar himself) and his friends take on off-the-wall jobs: The cases are beside the point. "People were like, 'What kind of mysteries are they going to solve?'" Davidson says. "And I would just think, 'It doesn't make any difference. It still has to be funny.' And we're more interested in the minutiae of these four people living in a single house."
That doesn't mean Mike, his daughter, Yung Hee (Rachel Ramras), talking bird Pigeon (Norm Macdonald), and the ghost of the ­Marquess of Queensberry (Jim Rash) will give up their do-gooding when Season 2 begins later this year. Among their adventures: The group heads to Afghanistan for Mike to entertain the troops, hangs out with a vampire ("We're not into zombies," Davidson quips), meets the president of Brazil, and helps a well-known talk-show host find a missing guest.
The second season also brings more guest stars, including Alan Thicke as a wealthy patriarch who hires the team to dig up dirt on his daughter's fiancé. Thicke joins a roster of comic personalities who have lent their voices to the series. Last season, Fred Armisen voiced a leprechaun, Jonathan Banks was a wizard, and Stephen Root played the founder and CEO of IBM.
For Davidson, the show really boils down to the four principal characters bouncing off one another, regardless of what strange events surround them. "We were very lucky in that what's funny about Mike does not overlap with what's funny about Norm," he says. "On a lot of sitcoms, you can just trade characters' lines. The more we wrote, the more we realized how different our characters all are."
Those differences will continue for at least 20 more 11-minute episodes. "I thought the joke would get old," Davidson admits with a laugh. "But it has legs!"
Mike Tyson Mysteries returns this fall, Adult Swim