What's On: 'Preacher' Returns, a Younger Jane Tennison in 'Prime Suspect' Prequel, Finales of 'Silicon Valley' and 'Veep'
Preacher (Sunday, 10/9c, AMC): Funnier, freakier, faster and somehow even gorier than before, this raucous graphic-novel adaptation finds its groove in the second season. Leaving behind the ruins of Annville, Texas, bad boy of the cloth Jesse Custer (a wry Dominic Cooper) hits the road with badass Tulip (Oscar nominee Ruth Negga) and vampire sidekick Cassidy (Joe Gilgun), and fans of creative carnage will not want to miss the first 10 minutes of the two-part opener (concluding Monday in the show's regular time period). Ostensibly about the search for a missing God, Preacher operates as a sexy chase thriller, with our heroes being tracked relentlessly by a supernatural gunslinger known as the Saint of Killers. Pray for them, because survival won't be easy.
GLOW (Friday, Netflix): This exuberantly loopy deep dive into kitschy '80s nostalgia is an affectionate and bawdy fable about the formation of the Gorgeous Ladies of Wrestling. It's so much fun it hurts, and we're not faking. Alison Brie is charming as the aspiring L.A. actress determined to become a star in this low-rent TV startup, led by a sleazeball director terrifically played by comedian Marc Maron.
Playing House (Friday, 11/10c, USA): "Cancer has picked the wrong duo to mess with," declares Maggie (Lennon Parham) to her ailing BFF, Emma (Jessica St. Clair), halfway through the long-awaited third season of this wacky buddy comedy, instantly thrusting the show into the kind of real-world situation Laverne & Shirley never had to face. The diagnosis in Episode 4, reflecting St. Clair's own successful battle with breast cancer, is handled with a graceful balance of raw emotion and wry irreverence that continues through the remainder of the eight-episode season—all of which will be available for On Demand binge-watching starting Saturday. On opening night, though, it's all fun games as we reacquaint ourselves, after a long hiatus, with these proudly silly "sisters for life." Friendship through comic and seriocomic adversity is at the heart of this endearing kooky comedy.
Prime Suspect: Tennison (Sunday, 10/9c, PBS, check local listings at pbs.org): What an unenviable assignment: tackling a role forever identified with the peerless Helen Mirren, who won two Emmys as the formidable Jane Tennison over seven acclaimed seasons of Prime Suspect. Playing Jane at the start of her career in the overly sexist 1970s, doe-eyed beauty Stefanie Martini lacks the steel and fire to make us truly believe this rookie constable could be so precociously intuitive as to connect a prostitute's murder with the plotting of a bank robbery. In three gritty but rather routine 90-minute chapters, the prequel is most intriguing when Jane, still living with her parents and defending her unorthodox (for the time) career choice, struggles with an ethical work dilemma and the affections of a superior. We know where her unsentimental education will lead, which makes it almost worth the uneven flashback.HBO Comedy Finales: HBO's comedy block of Silicon Valley (Sunday, 10/9c) and Veep (Sunday, 10:30/9:30c) wraps Season 4 and 6, respectively. It's one crisis after another, as usual, for Richard (Thomas Middleditch) and his team on Silicon Valley, and it seems as if the desperate leader will throw anyone and anything—even Anton?—under the bus to save Pied Piper from destruction. … On Emmy darling Veep, Selina (Julia Louis-Dreyfus) finally prepares to break ground on her misbegotten presidential library, while the pathetically on-the-ropes Jonah (Timothy Simons) isn't too proud to ask anyone for help. Even Dan (Reid Scott).
Inside Weekend TV: The first outdoor taping of CMT Crossroads (Friday, 10/9c, CMT) features the classic Earth, Wind & Fire performing with country stars including Darius Rucker, Martina McBride, Rascal Flatts, Sara Evans and Lady Antebellum. … Saturday Night Live's Leslie Jones hosts the BET Awards (Sunday, 8/7c, BET) from Los Angeles, where Beyoncé rules the nominations with seven. … National Geographic Channel's From the Ashes (Sunday, 9/8c) takes a hard look at the coal industry, going beyond the current political debate to explore the complex economic and environmental issues regarding its future under the Trump administration. … The fourth season of hit Starz drama Power (Sunday, 9/8c) opens with James "Ghost" St. Patrick (Omari Hardwick) in prison, wrongly arrested for the murder of a fed, and wife Tasha (Naturi Naughton) scrambling to get bail money to rescue her man from that hellhole.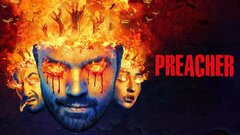 Powered by