50 Years of Days of Our Lives: Exec Producer Ken Corday Picks His Top 3 Moments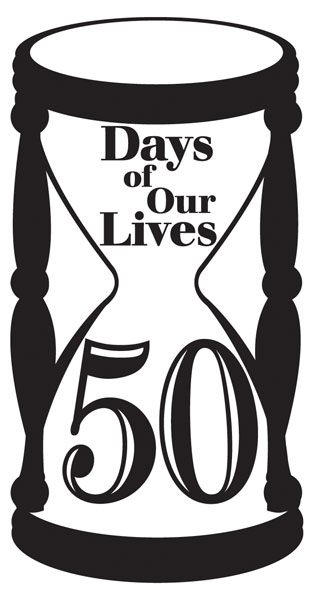 It's not just a soap. It's the family business. Ken Corday's dad, Ted Corday, cocreated NBC's Days of Our Lives half a century ago with Allan Chase and Irna Phillips. Then, after Ted's death, Ken's mom, Betty, ran the show. Since 1985, Ken has been boss and he will see Days through to its golden anniversary on November 8—and, hopefully, well beyond. "My folks would be so proud—proud and shocked—that we are hitting the 50-year mark," he says. "My dad never thought the show would last more than a year." Here, like sands through the hourglass, are Corday's three favorite Days moments—all from the show's golden age in the 1980s.
Roman Dies in Bo's Arms (1984) "We had a stuntman jumping off this big cliff in Malibu and falling to the sand below—that hadn't ever been done before in soaps—but it was Peter Reckell's performance as Bo that really made this episode so memorable," says Corday. "He was brilliant and heartbreaking, as Bo told his brother, Roman [Wayne Northrop], 'You can't die! You can't die!' It just pulled at you so heavily. Roman died and Bo ran to get help. When he returned, the body was gone. [Laughs] And not much later Roman came back—played by a different actor!"
[jwplatform M9Zwwfmr]
Bo and Hope's Wedding (1985) "It was the classic bad boy-good girl, starcrossed-lovers story," says Corday. "Bo was just so rough and awful when he came to town and Hope [Kristian Alfonso] was the well-scrubbed girl with the picket fence. The actors weren't much different than their characters. [Laughs] Oooh, that's a dangerous quote! I remember Brian Frons [then NBC Daytime chief] telling me, 'You have to test this girl, Kristian Alfonso! She's on the cover of Seventeen magazine and she's drop-dead gorgeous!' And the rest is history. The Bo and Hope wedding was magical—so sweet, honest, perfect. Incredible moment!"
[jwplatform LSMQKkZa]
Patch and Kayla's Wedding (1988) "This was a similar formula to Bo and Hope—the rebel and the beauty. Patch [Stephen Nichols] was a really torn, damaged guy, and Kayla [Mary Beth Evans] had to redeem him through the power of her love, which has been the single most important theme on Days over the course of these 50 years," says Corday. "The moment when Kayla can't speak, and then the first words she says back to Patch are, 'I love you,' is simply incomparable. There wasn't a dry eye when we were shooting that ceremony."
[jwplatform aTr2JQ4l]
Check out Deidre Hall's all-time favorite Days moment right here. And follow @tvinsider for more 50th anniversary clips coming soon—personally selected by Days' top stars!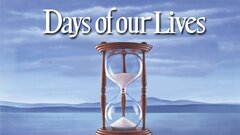 Powered by