Adrianne Palicki and Nick Blood are Poised to Star in Agents of S.H.I.E.L.D. Spinoff Adrianne Palicki and Nick Blood are poised to star in Agents of S.H.I.E.L.D. spinoff
Lance Hunter and Barbara "Bobbi" Morse (aka Mockingbird) have become fan favorites, and ABC is working to finalize deals for Palicki and Blood to headline the spinoff of the Marvel TV series, according to Deadline.
Letterman: I've invited Jay Leno and Brian Williams for my final shows
Dave said during Monday's taping, according to the NY Times' Dave Itzkoff, that Leno was invited as recently as last week.
Could HBO ruin High Maintenance?
Part of the appeal of the Vimeo web series — before it was picked up by Vimeo — was its low-budget charm.
The Mysteries of Laura star Janina Gavankar signs on for a CBS comedy pilot
Her addition is contingent on her NBC drama getting canceled.
How David Chase ruined The Sopranos finale
Chase's recent comments dissecting his final shot just goes to show why artists should be careful about explaining their artistic choices.
Sesame Street under fire for allowing Elmo to be used to promote vaccination
"It is inappropriate for the federal government to market pharmaceutical products directly to very young children who have no concept of risk," says the co-founder of the National Vaccine Information Center, of a video featuring Elmo and U.S. Surgeon General Vivek Murthy.
Empire promotes Gabourey Sidibe and Ta'Rhonda Jones
The actresses, who play Lucious and Cookie's respective assistants, will become series regulars in Season 2.
Leaked emails show how business considerations impact Dr. Oz
In one of Wikileaks' leaked Sony e-mails, Dr. Oz asks Sony CEO about promoting Sony's wearable "health hardware." PLUS: Dr. Oz to respond "aggressively" to criticism from physicians.
The Americans' Holly Taylor: "I think it would be awesome if I was a spy"
"Hopefully not putting people in suitcases," says the 17-year-old actress, who has not seen Wednesday's Season 3 finale. "But, I mean, if that's what she signs up for, I guess it comes with the contract."
Veep will end this season with a "spectacular problem"
"I kind of like the idea of bequeathing my successor a spectacular problem," creator Armando Iannucci says of exiting the HBO series after this season. PLUS: Has Jonah become more likeable?
Did CBS News inadvertently reveal that Jane the Virgin's Gina Rodriguez is engaged?
CBS News announced Rodriguez's invitation to the White House Correspondents Dinner, and said would be accompanied by her "fiancée actor Henri Esteve…" CBS News later changed his title to "boyfriend."
Watch the 1st 2-woman Bachelorette promo
Here's your 1st look at Britt Nilsson and Kaitlyn Bristowe competing for 25 guys.
Astronaut wears a Star Trek uniform in space
Astronaut Samantha Cristoforetti brought her Star Trek: Voyager outfit with her to outer space.
20 TV stars who outgrew their shows
Has Adam Driver become too big for Girls?
Ellen joins China's version of Twitter, promises "not to say anything to offend the Chinese government"
"So does my roommate, Portia," Ellen tweets of joining Weibo.
Here are In Living Color's 25 best moments
The groundbreaking Fox sketch show turns 25 this month.
Steven Moffat submits to an interview with his son
The Sherlock and Doctor Who boss talks about his favorite episodes and why he quit Twitter.
Presenting TV's best-dressed men
From Jimmy McGill to Lucious Lyon.
Jeff Garlin's Curb Your Enthusiasm daughter is all grown up
Ashly Holloway played Jeff Greene's doll-playing daughter, Sammi.
CNN gets big ratings out of marijuana programming
High Profits and Sanjay Gupta's Weed 3: The Marijuana Revolution were the No. 1 shows in their timeslots on Sunday.
How Game of Thrones ruined a triumphant scene from the books
What took place in the middle of Sunday's episode was a lot more exciting in the books, says Kelly Lawler. On the show, however, it was quick and boring. "There wasn't the urgency and the excitement that made me literally pump my fist in the air when I read the passage in the book the first time," she says. PLUS: Hannah Murray says Gilly uses multiple babies for each scene, "Bronn" has a pop-star past, and Elijah Wood would like a Game of Thrones role.
January Jones didn't find Betty Draper's Mad Men scene with Glen creepy at all
"I love that storyline, and I always have," she says. "I don't find it creepy. I think it just says a lot about Betty's character and her emotional maturity level that she relates so well to Glen, who is far younger than her. She's gone through many different stories with him, from when they first met to when she was jealous of Sally's relationship with him." PLUS: A tribute to Betty and Glen's "love story," Joan's meet-cute was a little too cute, which Mad Men characters have had the longest absences?, what was it like directing the boss' son?, Sally proves again to be the best character, Sally revealed herself to have a grownup perspective, and Elisabeth Moss idolizes Cookie from Empire.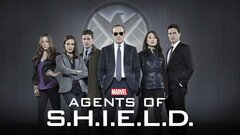 Powered by