'Bates Motel' and 'The Returned': A Creepy Combo
When a suspense drama can deliver nervous or even audible giggles along with the shivers, the potential for a ghoulish good time being had by all is almost guaranteed. And so it goes with the third deliciously deranged season of A&E's Bates Motel, the Psycho prequel which continues to creep us out with the smotheringly close bond between junior psychopath Norman Bates (Freddie Highmore) and his emotionally volatile mother, Norma (Vera Farmiga). The new season opens with mother and son in full cuddle, which understandably unnerves Norman's older half-brother Dylan (Max Theriot). "Don't you think that's weird?" he muses.
You think? And I couldn't help but laugh out loud during next week's episode when Norma confronts her troubled lad by declaring, "I don't know why, but unhinged women seem drawn to you." Tell Norman something he doesn't already know. This from a woman who makes a scene in front of the boy's high-school classmates while shrieking, "Norman, stop being dramatic!" The poor kid doesn't stand a chance. And now that Norma is finally waking up to her son's more disturbing inclinations, including a peeping-Norman scene in the season opener that baldly foreshadows Marion Crane's fateful bloody shower, she decides that home-schooling is in order for Norman's senior year. You don't have to be a Psycho devotee to instantly wonder: This home?
Farmiga and Highmore have immersed themselves so fully into these baroque—and in Norman's case, iconic—roles that you find yourself wondering from scene to scene who's the real basket case here. And they're hardly alone, given that the Oregon town where they've set up the family motel business is overrun with morally questionable characters, this season including a bizarre yokel (Sons of Anarchy's Ryan Hurst) skulking around Dylan's marijuana business—which he's trying to take legit, and we all know what road such good intentions are paved with.
There's a campiness to the intrigues of Bates Motel that keeps us from taking even the incestuous vibes all that seriously. Whereas the somber, eerie moodiness of the show's new Monday night neighbor, The Returned, gets immediately under the skin. This is an exceedingly faithful and generally well-cast adaptation of the acclaimed French series Les Revenants (shown on SundanceTV in 2013 and streaming on Netflix).
In this artfully engrossing remake, which like Bates Motel is executive-produced by Lost's Carlton Cuse, a fog-shrouded mountain town is rocked by the inexplicable arrival of loved ones from beyond the grave who have no idea where they've been or why they're back. Unlike the shambling monsters on The Walking Dead, the reanimated characters in this story are deeply human, including teenage Camille (the haunting India Ennenga), the first of the "returned" we encounter, who perished four years earlier in a school-bus accident. "So what am I then?" she wonders. "You're a miracle," insists Peter (Jeremy Sisto), a grief psychologist who has his hands full while his neighbors grapple with conflicting emotions of guilt, hope, and fear of the unknown as more seemingly supernatural events assail the community.
Yes, the resemblance to ABC's Resurrection is beyond uncanny. (They're based on different source materials, and adding to the confusion is the fact that the novel that inspired Resurrection was titled The Returned.) But A&E's The Returned establishes a more mysterious and unsettlingly opaque tone as it focuses on various characters' before-death histories as it charts their often-painful readjustment to the world of the living. The series also benefits from a strong ensemble, including Mark Pellegrino, Michelle Forbes, Kevin Alejandro, Sandrine Holt, Mary Elizabeth Winstead, Aaron Douglas, and Carl Lumbly as a pastor who declares, "It's very important to make peace with our ghosts." Easier said than done, obviously.
Bates Motel, Monday, March 9, 9/8c A&E
The Returned, Monday, March 9, 10/9c, A&E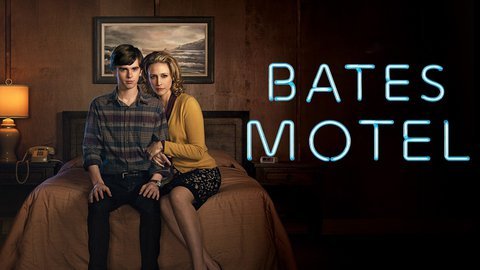 Powered by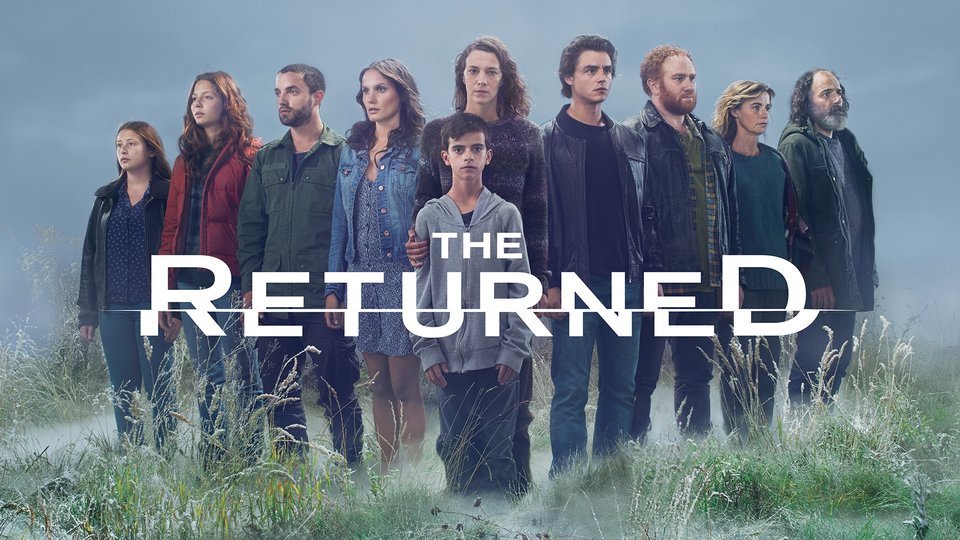 Powered by