What's Worth Watching: 'A Capitol Fourth', 'Macy's Fireworks Spectacular', and more for Saturday, July 4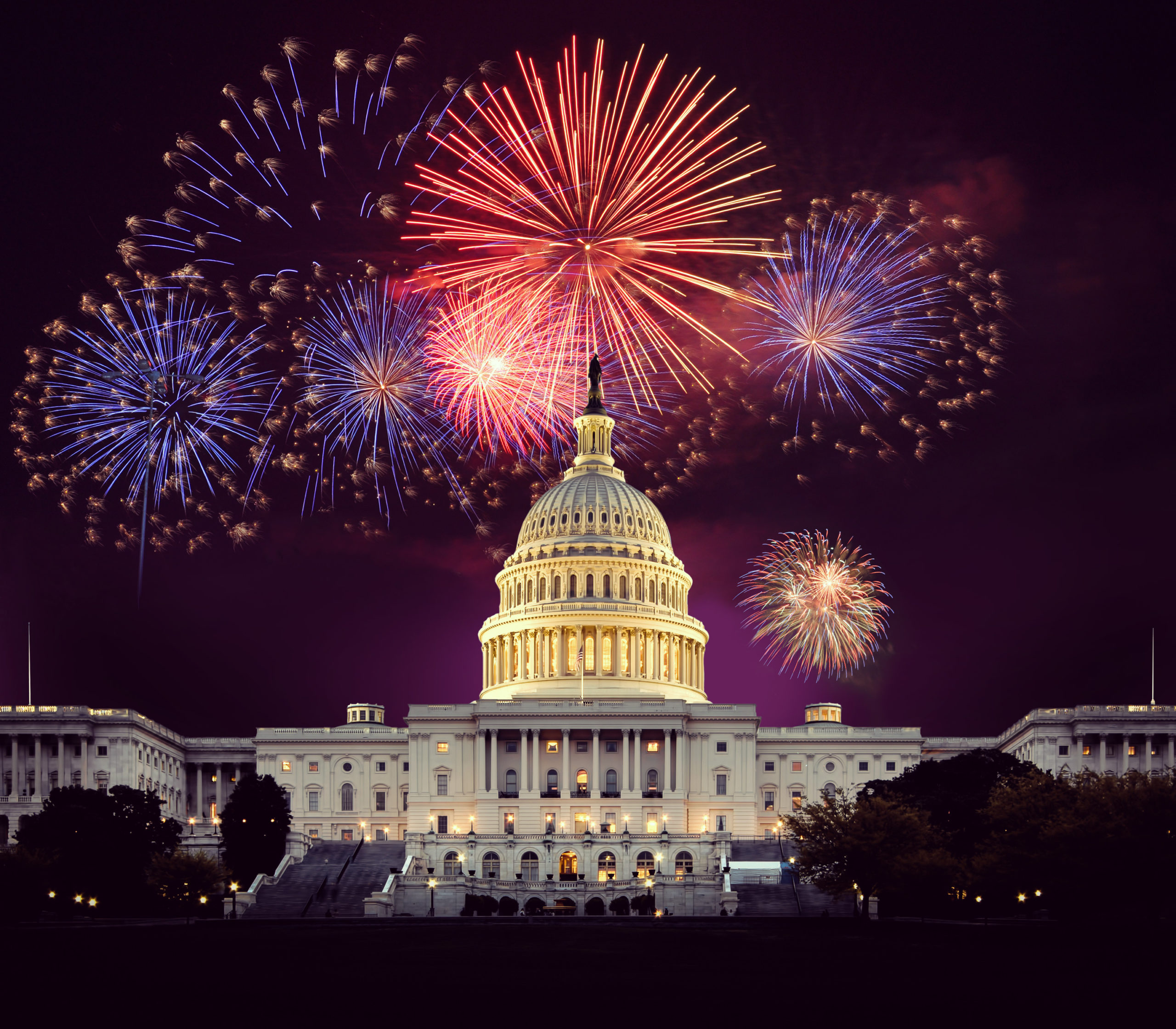 A Capitol Fourth, Saturday, July 4, 8/7c, PBS (check local listings)
Macy's 4th of July Fireworks Spectacular (Saturday, July 4, 8/7c, NBC)
For years, as a resident of Capitol Hill in the '80s and '90s, I made a pilgrimage every 4th of July to the West Lawn of the U.S. Capitol, spreading a blanket with friends to enjoy a concert under the stars. With the Capitol building as monumental backdrop, we eagerly awaited the fireworks display over the Mall as the National Symphony Orchestra played the literally explosive 1812 Overture. I can still enjoy those touchstones on the annual broadcast of PBS's A Capitol Fourth, now in its 35th year on PBS, with Bradley Whitford as this year's host, and Barry Manilow as headliner. The talent lineup includes Alabama, Hunter Hayes, Nicole Scherzinger, The Voice's Meghan Linsey, classical pianist Lang Lang, Irish tenor Ronan Tynan, a 100th-birthday salute to Frank Sinatra by Robert Davi, and for nostalgia's sake, KC and the Sunshine Band.
From my newer adopted home of New York City, NBC once again broadcasts Macy's 4th of July Fireworks Spectacular, hosted by Today's Willie Geist and Tamron Hall. The centerpiece, as always, is the 25-minute pyrotechnic climax set off from multiple barges in the East River, with a "bravery" theme this year. But the entertainment is pretty sparkling as well, including Kelly Clarkson, Brad Paisley, Flo Rida, Meghan Trainor and Ed Sheeran. Happy birthday, America!
Also

Friday
Summer of Darkness 6am/5c, TCM
Settle in for 14 crime films, including White Heat, starring James Cagney as a thief; The Lady From Shanghai, with Orson Welles as a seaman with a doomed crush; and The Long Goodbye, featuring Elliott Gould as Philip Marlowe.
Saturday
The Millers 8/7c, CBS
Kip helps Carol prepare the perfect retirement gift for her work nemesis: a verbal beatdown.
Jonathan Strange & Mr. Norrell 10/9c, BBC America Strange discovers the Raven King's secret network of roads, which is hidden behind all the mirrors of the world.