Daredevil Facing its Own Piracy Problem Daredevil facing its own piracy problem
The Netflix series was the No. 2 most-pirated TV show over the past week, after Game of Thrones, with 2.1 million users downloading illegal copies.
HBO picks up Sarah Jessica Parker's Divorce comedy to series
The former Sex and the City star is officially returning to HBO in a comedy about a very, very long divorce, with Thomas Haden Church playing her husband and Molly Shannon and Talia Balsam co-starring as her close friends.
Netflix's market value surpasses CBS
It's hard to tell if CBS is the only major broadcast that has been surpassed by Netflix as the other networks are housed within bigger media conglomerates.
Kim Richards arrested after allegedly kicking a cop amid a drunken rampage
Real Housewives star was in a Beverly Hills Hotel bathroom and refused to come out when the cops were called to the scene.
Larry Wilmore complains about TV Guide Channel's N-word listing of his Nightly Show
"Really, TV Guide?" said Wilmore. "You couldn't even fit the H in? That H would go a long way, right? I mean, can you maybe make the font a little smaller? How about that?"
Hope-watching vs. Hate-watching
These are the two ways of continuing to watch a new show that you don't like, with hope-watching the act of enduring a bad show in hopes of it getting better. "Hate-watching takes you on one even, surly track as the same things aggravate you over and over again," says Alan Sepinwall. "Hope-watches have great highs and lows, as reasons to believe are swiftly replaced by reasons to doubt, and vice versa."
Inside Comedy to feature Conan O'Brien, Jon Stewart, Stephen Colbert
The Showtime series returns May 5 for a 4th season that will also include Cheech & Chong, Jeffrey Tambor and Carol Leifer.
French gov't uses Game of Thrones to explain its policy
The "letter to the families of the seven kingdoms" offers an explanation of the socialist government's reform agenda.
Real Housewives of Atlanta spins off Kandi's Ski Trip
Kandi Burruss' three-part ski special will debut May 17.
The Omen casts Justified's David Meunier
The Johnny Crowder actor will play a detective on the follow-up to the 1976 film.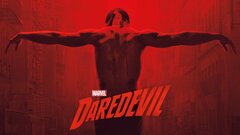 Powered by