Penny Dreadful Returns With Its Own Macabre Spin on Romance
There may be three people in this marriage–and two of them used to be dead. The supernatural Victorian-era series Penny Dreadful is back for Season 2 with young Frankenstein (Harry Treadaway) determined to reanimate the deceased hooker Brona (Billie Piper) so that his first-born creature, Caliban (Rory Kinnear), will have a wife. But there's a snag: Frankenstein becomes erotically fixated on Brona's hot, lifeless bod. Will he have the nerve to take Caliban's plaything as his own?
"Frankenstein's intention is to stick to his goal–to give the girl life and then give her away," Treadaway says. "He wants Caliban to access his emotions, experience love, and have a complete life. That's the grand scientific plan. Still, there's no question that the doctor is fascinated with Brona. He's never before been with a woman."
Does Caliban get jealous? Perhaps not, since his eye is already wandering: When the ghastly guy lands a job at a house-of-horrors waxworks display, he instantly sparks with the owner's blind daughter.
[jwplatform tp75egeg]
Also on the love front, look for the never-aging Dorian Gray (Reeve Carney) to take up with Angelique (Jonny Beauchamp), a wildly forward lady-for-hire who packs a surprise–or three–when she strips down for action. Last season, when, out of nowhere, Gray got it on with he-man werewolf Ethan Chandler (Josh Hartnett), fans ate it up.
"I was so happy with the response," says Carney, who first gained fame as Broadway's original Spider-Man. "We dangled a carrot–so to speak–and it really piqued interest. Dorian will try anything to divert himself. You name it, he rushes headlong into it." As does Carney, thanks to advice he got from his great uncle, the late Oscar and Emmy winner Art Carney: "I once asked him about acting, and he said, 'It's simple. You just pretend to be somebody else.' That helps me no matter what crazy stuff Penny Dreadful throws my way."
Penny Dreadful, Season premiere, Sunday, May 3, 10/9c, Showtime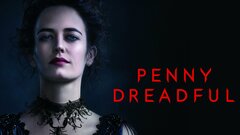 Powered by