'Our Planet' Will Be Netflix's Successor to 'Planet Earth'
Creators of the Emmy-winning Planet Earth will soon bring more of the beauty and majesty of the natural world: The team behind the visually stunning documentary series is set to produce a new ultra high definition eight-part project set to premiere on Netflix in 2019.
Our Planet, spearheaded by Alastair Fothergill and Keith Scholey of Silverback Films, will be a natural history series that builds on the legacy of earlier Planet series: Planet Earth, Frozen Planet and Blue Planet. Previous Planet series have aired on BCC in the UK and Discovery Channel in the US, but for Our Planet, Netflix has partnered directly with Silverback Films and the World Wildlife Fund for Nature (WWF) to produce original content.
Our Planet will be filmed in 4K resolution, a clearer picture quality poised to replace 1080p as the high definition standard in the years to come. A 4K display shows about four times as many pixels as a 1080p screen. While 4K TVs have not yet been widely adopted, Netflix Original Documentaries Vice President Lisa Nishimura credits the other Planet series with helping to popularize new home theater technologies. The show will also incorporate cross-platform multimedia storytelling.
"[Our Planet] will reveal the most amazing sights on Earth and show them in ways they have never been seen before," says Fothergill.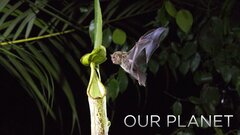 Powered by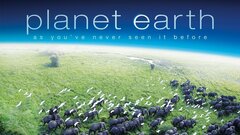 Powered by