Ask Matt: A Fall Preview, Debating 'Game of Thrones' and 'Wayward Pines', 'The Whispers', and More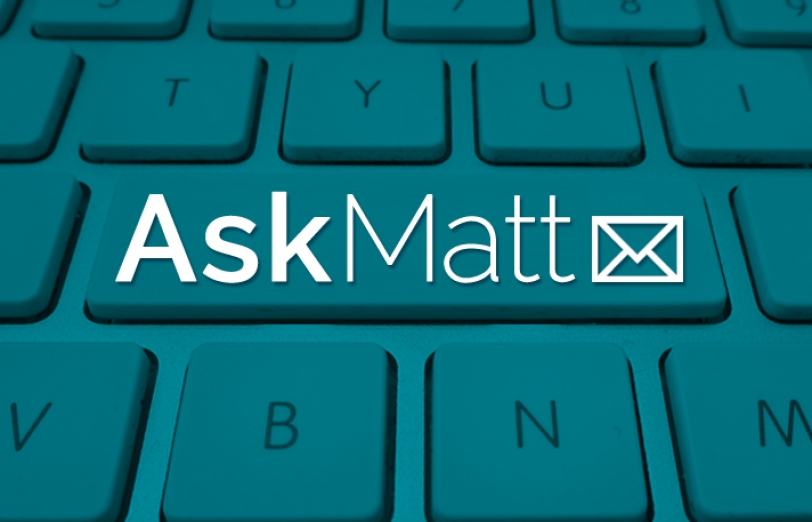 Good news, Ask Matt fans! TV Insider is now presenting the popular Q&A with TV critic (and sometime "TV therapist") Matt Roush twice a week—on Tuesdays and Thursdays—giving you twice as much opportunity to share your concerns and join in the love for all things TV in today's vast landscape. One caution: This is a spoiler-free zone. Please send your questions and comments to [email protected] and follow me on Twitter.
Question: It's only June, so we have at least three months before the new shows start, so I wanted to know your early take. My questions are in regards to quality, not ratings. What new show do you think has the chance of coming out as the best of the bunch? Which show will be dead on arrival? And which show do you think has the best concept? — Max
Matt Roush: As you probably know, all we're going on right now is first impressions, having seen most of the fall pilots (a few have only made available trailers or presentation reels) and thus only going on gut instinct to try to predict what's going to be an actual winner or loser. I'll have a better feel for things after hearing from the producers and stars at the Television Critics Association press tour in late July-early August. But for now, the show that most caught my attention in terms of quality and premise is ABC's Quantico, which follows an appealing young cast through FBI training, instantly laying in subplots about the secrets each of them may be harboring, and then framing the story with a mystery about which of the trainees will in the future be responsible for a terrorist attack. This is one of the few network newbies that made me instantly want to see more. In terms of DOA, NBC has the unfortunate distinction of offering the worst drama and comedy I've seen to date: the ridiculously incoherent action series The Player and the offensively glib and phony married-neighbors sitcom People Are Talking (reminiscent of CBS's short-lived Friends With Better Lives, only worse).
---
Question: To add my two cents worth on two recent topics: I am ambivalent about James Corden. He's excellent as a writer and actor (Gavin & Stacey and The Wrong Mans), but I don't find his comedy monologues entertaining. I watched Letterman every day since the morning show, but I watch Jimmy, Jimmy, Seth and Conan only if they have guests I want to see. I would consign Corden's show to the same group except for one thing: Unlike you and some of your readers, I am a huge fan of the all-guests-on-the-couch-at-one-time format. I like that the most spontaneous moments in that format are when the guests take over the questioning of each other, as opposed to the pre-prepared questions of the host. I think this format has been the key to the amazing success of The Graham Norton Show, and while Corden is not yet as good at it as Norton, I will continue to watch for that reason.
As for Game of Thrones: I did in fact stop watching after the famous marital rape episode, though it wasn't solely for that reason. I just began to feel that this show became increasingly depressing, and nothing ever changed. Usually in a show there is some progress in the main story lines, but after all those seasons most of the same people (at least the ones who have survived) were doing most of the same things. (For example, after watching the earlier seasons I would have been surprised to learn that several seasons later Daenerys still hadn't worked herself up to trying to recover the throne.) It got to the point where in just about every episode I was feeling that I'd seen it all before in previous episodes, so I gave up on it. — Paul
Matt Roush: I guess I've missed the episodes where James Corden's couch guests took it to the next level. That's a fair defense of the gimmick, though, so thanks for the tip. And you make an interesting point about Game of Thrones, because beyond how anyone may feel about the story's grim tidings, it's a fact (or at least my opinion) that the fourth and fifth books stalled in narrative momentum, especially where the key character of Daenarys is concerned. She just sits and stews in Meereen with her unruly dragons, and it especially struck me while watching the series condense the better parts of books 4 and 5 into a single season (while inventing some major tweaks of its own along the way) that it's beyond time for her to make her move. I often get a sense with these epic fantasy book series that the world-building distracts the writer from moving the plot along, which wasn't the case at all in the first three volumes of the Song of Ice and Fire series. I am so curious where the show will go now that it has caught up to the books. Hopefully forward, and quickly.
---
Question: Lots of friends and family members are begging me to watch Game of Thrones. They claim that because I am such a big fan of Once Upon a Time, I should love Game of Thrones even more. Problem is, I hate gore and excessive sex and violence. Which is why OUAT sufficiently entertains me. I also don't subscribe to HBO. My cable bill is high enough. — Fred
Matt Roush: Sounds to me like you know your own taste and comfort threshold pretty well, and if you're satisfied with what Once Upon a Time is offering, you can resist the peer pressure when it comes to the trendier dark fantasy of Thrones. My advice: Start reading the first book in the series (the show's namesake) and if it's too much for you, pass on the series. But if you're as drawn into the storytelling and characters as many of us have been, as long as you're prepared for the worst, you might want to give it a shot.
---
Question: Has Whispers been axed, or is it going to continue? — Jeremy
Matt Roush: Too soon to know if ABC will give it a second season for (presumably) next summer, but it seems to be doing pretty well, so there's no chance it would be "axed" before it finishes its initial run. I just wish the story had focused more on the children's creepy interactions with Drill, and less on the conspiracy mystery affecting the much less interesting adults. But I'll keep an eye on this for the first season, anyway.
---
Question: I have found myself enjoying Wayward Pines. I have taken your good advice over the years on shows to watch to great enjoyment, but glad I ignored your advice on this one. I guess because it's a limited show, I don't feel that I am wasting that much time anyway. And it's a nice role for Matt Dillon especially, though I am a sucker and went to see his brother on the big screen in the Entourage movie!! I went to an early show, so it only cost me $5. — Doug
Matt Roush: In the latter case, it might have been cheaper (and a better use of your time) to follow the critics' lead and skip the unnecessary and universally panned Entourage film. But I make no apologies for mocking what I feel is a ridiculous turn in the "Big Reveal" for the derivative Pines, although if you're still enjoying it, more power to you. As you noted, it's not as if it's likely to outlive its welcome.
---
Question: Do you know if there will be any more episodes made of the New Zealand show The Almighty Johnsons? I just recently got hooked on it. – Gary
Matt Roush: The three seasons currently streaming on Netflix (which is where I imagine you found it) is all they made, and it was canceled back in 2013, so it seems unlikely it would be revived. But given that NBC will be airing Heroes Reborn this fall, I suppose it's foolish to ever say never. But for now, no.
---
Question: I am a big fan of Steve Martin. I missed the AFI tribute to him because I was out of town. Does TBS have plans to repeat it? If not, how could I get to watch it? — Marvin
Matt Roush: I'm not aware of any rebroadcasts on TBS, but its sister channel Turner Classic Movies is scheduled to replay the AFI Tribute twice on July 30 as part of a Steve Martin salute, including a vintage appearance on Johnny Carson's Tonight Show in 1979 and screenings of the 1991 Father of the Bride and the provocative Pennies From Heaven from 1981. Set your DVR accordingly.
That's all for now, but remember that the Ask Matt column now appears on TV Insider on most Tuesdays and Thursdays! Can't do it without your participation, so please keep sending questions and comments to [email protected] or shoot me a line on Twitter.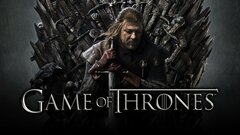 Powered by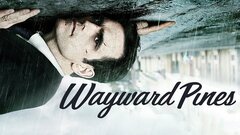 Powered by