Lester Holt won't shy away from late-night talk shows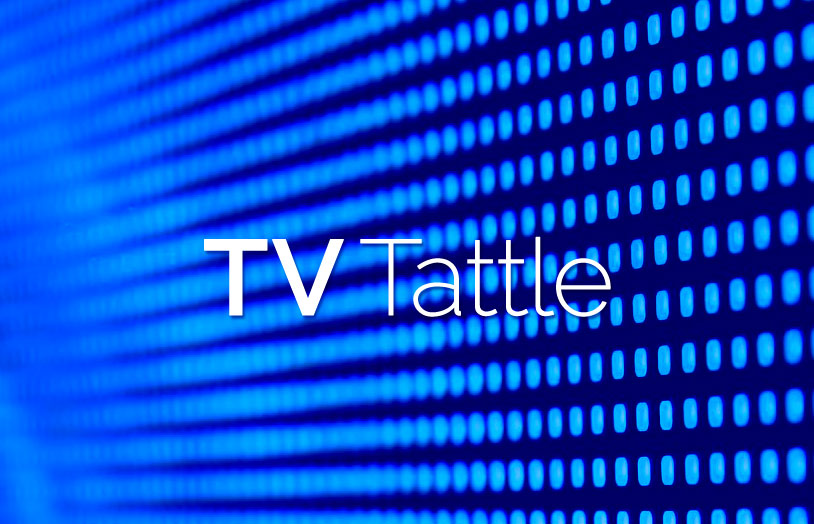 Brian Williams was criticized for his excessive talk show appearances and got in trouble for fibbing to Letterman. But that won't deter Holt. "As they come, we'll evaluate them," says the new NBC Nightly News anchor. "I'm the guy who likes to have fun, to poke fun at myself, to play my music and all those things. But it's certainly with the knowledge that I am a face of NBC News, and I recognize that carries a lot of responsibility." PLUS: Holt won't be a regular on entertainment shows, Holt breaks his silence on Brian Williams, and Holt said he was "honored" during his first official newscast as anchor.
"My idea for Season 4 was perhaps one of the coolest yet," says Bryan Fuller, declining to go into specifics. "So I would love to do it in some capacity." PLUS: Amazon makes the most sense to revive Hannibal, and producers launch a #SaveHannibal Twitter campaign.
The 2016 TV honorees also include Kathy Bates, Debra Messing, Roma Downey, Barbara Bain, Gary Sinise and William S. Paley.
For the pilot Z, Ricci will play the acclaimed author and wife of F. Scott Fitzgerald.
"I was surprised to see how determined he was to make it as real and intense as possible in every moment," Jessica Lowndes says of working with Will Ferrell. "He wanted it to be as serious as possible so it felt like any other Lifetime movie — this one just happened to star Will Ferrell and Kristen Wiig." PLUS: 6 things A Deadly Adoption taught us about Lifetime movies, and A Deadly Adoption was filmed last fall.
"It would be fun if it was like Fast Times at Ridgemont High where people are still watching (Thrones) 20 years from now and going, 'Look, that's a young Alfie Allen,' or 'That's a young Sophie Turner' – where so many actors started such great careers," says David Benioff. "It would be really fun on a personal level to know we had a helping hand in launching them, as well as other actors who aren't so young that we still gave a boost." PLUS: Rome Emmy-winner named new GoT costume designer, and here's a photo of Maisie Williams and Sophie Turner in 2009 while filming the first pilot.
With The Brink, Ballers and True Detective, "this is a summer of man-feels," says Sonia Soraiya. "At best, the shows use their male characters' obsession with mothers and whores and paternity and providing for their families in a way that makes an attempt to analyze the basic contradictions of masculinity as a social construct. At worst, the man-feels are simple, unvarnished pandering to male audiences—at the expense of not just the show's female characters, but in a larger sense, women, in general."
"I wasn't available," Mandvi says of replacing Jon Stewart, "but it was never a chair I wanted to sit in. It's a big chair to fill."
The kind of TV credits that were a staple of such shows as Gilligan's Island and Beverly Hillbillies can be seen in new shows like The Unbreakable Kimmy Schmidt and Grace and Frankie.
Heigl also says she can't imagine Grey's without McDreamy. "It's just so hard to picture," she says.
As Rob Harvilla explains, "A fun thing about prestige TV in particular, for whatever reason, is that in the second season you find out what the showrunners thought everyone liked about the first season, and it makes for high art when they guess right but much higher entertainment value when they guess wrong. (This happens with albums and movie and such, too, but maybe the difference is that in this medium, you get less than a year to guess.)" PLUS: Why is the opening credits song so awful when the promo song was so good?, Season 2 premiere was so bad because they were essentially making a new pilot, Vinci's inspiration has a long history of graft, and analyzing the Season 2 opening credits.
With Alexander on stage, the play has fallen by $400,000 a week.
Noah Centineo will replace Jake T. Austin as Mariana's twin brother.
In a wide-ranging interview with NPR's Terry Gross, Maron also talked about his president-interviewing persona compares to the character he plays on IFC's Maron.
Bayer underwent 11 months of intense chemotherapy and two years of follow-up chemo. "Being a sick child is obviously extremely difficult," she says.
"She's in the next episode, so, she'll be back," he says. "We see a bit more about what's going on between her and Betty (Annaleigh Ashford), on their relationship."
HBO's 7 Days in Hell premieres on July 11.
The premiere of the Dwayne Johnson-starring HBO series wasn't really fun, says Kyle Wagner. "The message that emerges from all of these little internal realities of the NFL," he says, "is how unappealing it is to be young, rich, and mired in professional football—or at least, how narcissistic young men can invent scenarios where basic rules of society (and brutal medical truths) conspire to make it so."
Here's a preview of The Spoils Before Dying, a murder mystery in which Williams' character is accused of killing his lover played by Rudolph.
L.A. Kings player Jarret Stoll was arrested in April and found with what is believed to be 3.3 grams of cocaine and several capsules of ecstasy.