'Queen Sugar' Returns For More Family Drama: 'The Suspense is Huge'
Life can so easily go sour for the heroes of Queen Sugar. When the acclaimed series from filmmaker Ava DuVernay (Selma) returns for its sophomore season, Charley Bordelon (Dawn-Lyen Gardner) needs a hefty loan to become the first black woman to own a Louisiana sugar mill. But her investors insist her estranged husband, Davis (Timon Kyle Durrett)—a beloved basketball superstar—be part of the package. Charley wants nothing to do with that philandering pig, and it'll push her to do something highly unorthodox.
That's not her only crisis. Charley's son, Micah (Nicholas L. Ashe), is arrested and jailed on his 16th birthday for driving while black. And her brother Ralph Angel (Kofi Siriboe) is sitting on a ticking time bomb: He's in possession of his late father's revised will, which makes him the sole owner of the family's 800-acre sugarcane farm—news that could bring Charley's plan to create an empire to a screeching halt.
"That information can create chaos but, for now, Ralph Angel is keeping it to himself," says Rutina Wesley (above), who plays Nova, the eldest Bordelon sibling. "The audience will be wondering, 'When is he going to say something?' or 'Is he going to say something?' The suspense is huge."
Viewers will also wonder what the hell happened to Nova's married lover, Calvin (Greg Vaughan)—a white police officer—who seemed to vanish in the Season 1 finale after another white cop spat in Nova's face during a bar brawl. When the series returns, Nova's life as a community activist is in full swing, but she's engaging in a lot of loveless one-nighters and it's taking a toll on her soul.
"Nova has deep love for Calvin. In fact, their relationship was happening long before he had a wife and kids," Wesley notes. "But she wasn't ready for commitment when he wanted it, so he moved on. She missed the boat. She lost her true love. No one wants to live that life."
Queen Sugar, Season Premiere, Tuesday, June 20, 10/9c, OWN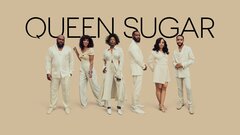 Powered by