What's On: Comedy Legend Carl Reiner Lives Long and Loves It, An Australian 'Heart Guy'
If You're Not in the Obit, Eat Breakfast (8/7c, HBO): The great Carl Reiner (The Dick Van Dyke Show) is living proof that life isn't over until you let it be. At 95, he's still churning out books and tweets, and now "hosting" this charming, classy and uplifting documentary (produced by his nephew, George Shapiro of Seinfeld fame) in which he and others who've made it past 90—some famous, some not so much—celebrate the joys of old age. "My favorite things in life: Well, #1 is breathing," quips legendary harmonica player Stan Harper at 94—who, like several other subjects in the film (including Picket Fences' Emmy-winning Fyvush Finkel), passed on after filming their interview. Still very much with us, at 102, is Broadway star and the original Kate of Kiss Me Kate, Patricia Morison. Not only does she insist, "Life is the main gift that we have," she can still tell a bawdy Yul Brynner anecdote with the best of them. A centerpiece of the special is Reiner's powwow with BFF Mel Brooks (90) and producer extraordinaire Norman Lear (94). Reiner's longtime co-star Dick Van Dyke (91) steals the show, recording "Young at Heart" with his much younger wife and declaring that when someone now tells him "You look good," what it really means is "You don't look dead." Other notables joining in include Marvel's Stan Lee (94) and the eternal Betty White (95), still good for an off-color joke with a twinkle in her eye. If this short film doesn't rejuvenate you, nothing will.
The Heart Guy (streaming Mondays, Acorn TV): Sometimes it seems all the good roles in American TV go to the Australians. And sometimes they stay home and do awfully fine work Down Under. Case in point: this disarming light medical drama, starring Rodger Corser as bad-boy heart surgeon Hugh Wright, whose reckless ways have caught up to him. As a colleague notes: "You used to be George Clooney, but now you're more like Charlie Sheen." Ouch. When a calamity for which he takes responsibility ends up sidelining his hot-shot career, and Hugh is banned from surgery to be assigned a GP post in his backwater hometown, all the ingredients are in place for a satisfying, funny and touching redemption fable, peppered with romantic and family entanglements. This Heart Guy is a heartthrob for sure, and the show's another fine and entertaining discovery by Acorn.
Daytime Divas (9/8c, VH1): Fans of high camp are the target audience for TV's latest backstage romp, this time tearing back the curtain on a thinly veiled parody of The View (tepidly called The Lunch Hour), presided over by queen-bee newswoman Maxine Robinson (Vanessa Williams only slightly restrained from her Ugly Betty heights). Tichina Arnold is Mo, her motormouthed Joy Behar-style comic sidekick, not ashamed to be eying the boss lady's "Left Chair" to the detriment of her colleagues: a prize-winning journalist (Camille Guaty), a reformed child-star delinquent (Chloe Bridges) and the requisite uptight pious conservative (Fiona Gubelmann). There's enough plot in the overstuffed pilot to fuel an entire season, but in terms of eye-opening impact, it's no UnReal (first season).
Inside Monday TV: With Fish Mooney (Jada Pinkett Smith), Riddler (Cory Michael Smith) and Penguin (Robin Lord Taylor) all plotting mischief in the two-hour season finale of Fox's Gotham (8/7c), alliances keep shifting even as a deadly virus spreads throughout Gotham City. … There's more Saul than ever in AMC's Better Call Saul (10/9c), as Jimmy (Bob Odenkirk) plays hardball with recalcitrant commercial clients, as well as a smarmy community-service overseer. The Saul Goodman "doing what you gotta do" philosophy of survival is finally bearing fruit.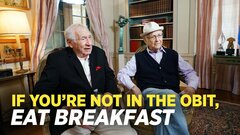 Powered by