Discovery Family Announces New 'My Little Pony: Equestria Girls' Specials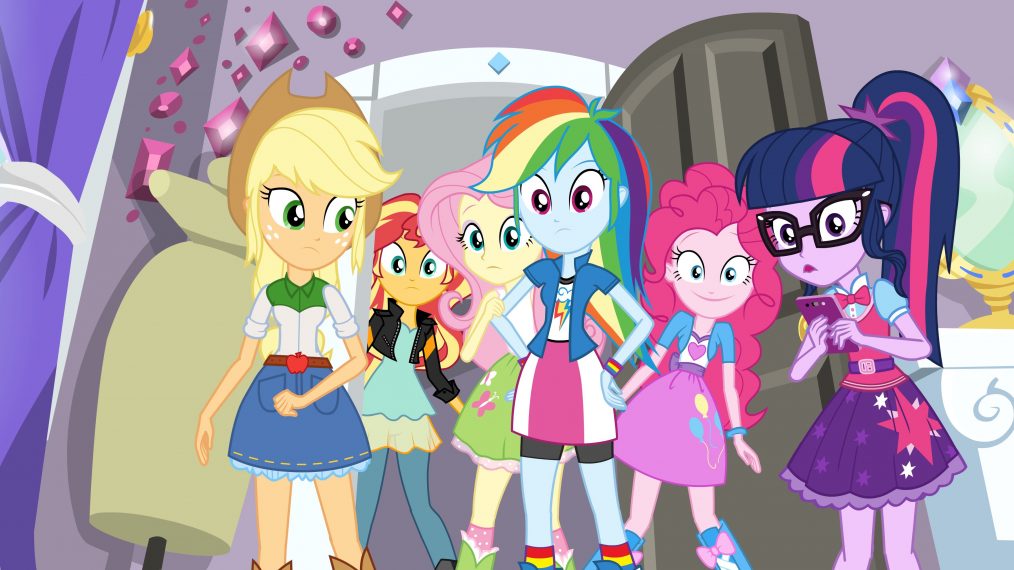 Attention Bronies, Pegasisters and all other fans of Discovery Family's My Little Pony: Equestria Girls series: The network has announced that the spirited teens of the animated franchise will be back in three new half-hour specials airing this summer.
The specials are part of Discovery Family's "Summer Splash" programming event, and can be seen not only on the network, but also can be streamed live On Demand and with Discovery Family GO, the channel's TV Everywhere app.
According to Discovery Family, the Equestria Girls—those "full-time students and part-time magical pony-girls" who are featured in this world—will meet new friends, have new adventures and once again save the world with the magic of friendship in these specials, which air Saturdays beginning June 24.
Here's what to expect from the My Little Pony: Equestria Girls Summer Splash specials on Discovery Family:
My Little Pony: Equestria Girls—Dance Magic: June 24, 11:30am/10:30c. With the Camp Everfree fundraising deadline looming, the Equestria girls realize they need a new plan to raise more money and are ready to try new things. Rarity finds out about a music video competition with a huge cash prize, and she's eager to convince her friends at Canterlot High to enter the contest.
My Little Pony: Equestria Girls—Movie Magic: July 1, 11:30am/10:30c. The Equestria Girls are overjoyed when they are specially invited by A.K. Yearling to visit the set of the upcoming Daring Do movie.
My Little Pony: Equestria Girls—Mirror Magic: July 8, 11:30am/10:30c. When Sunset Shimmer returns to Equestria as a pony, she meets new pony Starlight Glimmer and agrees to bring her back through the mirror portal to experience life as a human girl at Canterlot High.