'New Girl' Renewed for Season 5, Adds John Cho New Girl renewed for Season 5, adds John Cho
The 5th season of the Fox comedy is already filming as the show tries to get as much done before Zooey Deschanel's maternity leave. Meanwhile, Cho, according to TV Line, will be featured in "at least one (but likely more) of those Season 5 episodes."
Trevor Noah posts, then deletes, a tweet responding to the backlash over his old tweets
"Twitter does not have enough characters to respond to all the characters on Twitter," the future Daily Show host tweeted this morning. PLUS: Noah reveals himself to be a "giant dope," even Roseanne is offended by his tweets, and Noah made headlines in 2013 over his offensive tweets.
Investigation Discovery orders its 1st scripted series
The three-episode miniseries Serial Thriller will look at a community terrorized by a serial killer.
Bill O'Reilly blames negative Killing Jesus reviews on prejudice against Christians
"The truth is, it is open season on Christians in America, and faith is not held in high esteem in the halls of Manhattan media operations," O'Reilly said on The O'Reilly Factor Monday.
Barbara Walters is coming out of retirement again to host American Scandal
The Investigation Discovery series will allow Walters to revisit some of the compelling stories she covered during her career.
Better Call Saul co-creator: "It is fair to say the gloves are off"
Peter Gould explains how last night's episode will affect next week's season finale.
Marv Albert, Bob Costas and Al Michaels will appear on the same sports broadcast together
The three sports announcing titans will join forces for PBC on NBC boxing matches on April 11.
Bob Barker returning to The Price is Right for an April Fool's prank
Check out pics from Wednesday's April Fool's Day special.
David Duchovny to release his debut album in May
The X-Files star will sing 12 songs on his first album, Hell or Highwater. "Making this record is a dream come true, but I never had this dream — it's still a shock when I think about how all this music happened," says Duchovny in a statement.
Here's your 1st look at Grace and Frankie starring Jane Fonda and Lily Tomlin
The Netflix comedy, debuting May 8, also stars Martin Sheen and Sam Waterston as their husbands.
IFC orders Denis Leary's hockey comedy Benders
Benders follows a group of friends and their "beer-swilling amateur hockey league."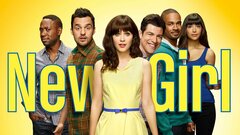 Powered by