Mad Men's John Slattery Turned Down Empire Mad Men's John Slattery turned down Empire
Slattery says that Danny Strong, the Mad Men actor who went on to co-create the Fox hit, "actually asked me if I wanted to be on Empire, and I think I let that ship sail. I don't know who I would've played… some white dude."
CSI alum William Petersen returning to TV in Manhattan
In Season 2 of the WGN America series, Petersen will play the new ranking military officer at Los Alamos in a series regular role.
HBO extends deal with Vice, adds a daily newscast
The Vice newsmagazine will continue through 2018, while a new half-hour newscast will air five days a week, 48 weeks a year.
The new Doctor Who premiered 10 years ago today
Christopher Eccleston and Billie Piper helped revive the classic series, along with executive producer Russell T. Davies, on March 26, 2005. PLUS: In defense of Eccleston's Doctor.
Downton Abbey could become a movie
"We're very interested in that. It's definitely something that we're contemplating," says executive producer Gareth Neame, adding: "I can't confirm that it's definitely going to happen; it would take a lot of planning and thinking about. We shall see."
Nickelodeon's School of Rock announces its cast
The series based on the 2003 Jack Black movie will star Tony Cavalero as the music teacher.
America's Got Talent's Willis clan gets a TLC reality show
The Willis Family will follow the 14-member family as they record their first album.
Without Empire, American Idol's ratings fall
Idol, with its '80s-themed hour, dropped 26% from its last hour-long episode.
History channel renews Vikings for Season 4
The cable channel's 1st drama has been averaging 4.3 million viewers in Season 3.
Netflix releases the trailer for Ricky Gervais' Derek special
The one-hour special debuts April 3.
BBC exec won't rule out bringing Jeremy Clarkson back on Top Gear
"Of course I wouldn't rule that out, but that's not for now," says BBC creative director Alan Yentob.
Idol's Justin Guarini returns to TV in a Diet Dr. Pepper ad
The Season 1 runner-up looks unrecognizable in the "Lil' Sweet" ad.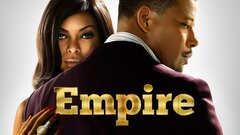 Empire
where to stream
Powered by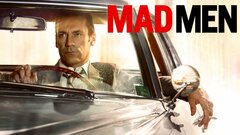 Mad Men
where to stream
Powered by