James Corden Is Launching a 'Late Late Show' Snapchat Series This Fall
The Late Late Show host James Corden is on the lookout for his replacement.
No, not really. However, Corden is launching a Snapchat series titled James Corden's Next James Corden this fall that will follow the host in a fictional reality competition as he searches for a young successor.
Starring Corden, the series will spotlight other Late Late Show favorites like band leader Reggie Watts, and is set to be executive produced by Ben Winston and Rob Crabbe.
See Also
James Corden reveals the top traits that all 'Carpool Karaoke' guests should possess for 'The Late Late Show'.
This is just one of Snapchat's series available through Snapchat Discover for users of the ever-growing social media service. It isn't all just dog face filters and 10-second videos anymore! There's a whole handful of TV networks and personalities accepting the new platform with open arms, from A&E's popular Second Chances, which puts two former beaus in a room to sort things out, to E!'s somewhat newsy The Rundown. There are also shows directly related to reality series like NBC's World of Dance and The Voice, and ABC's The Bachelor. Even Conan O'Brien has an animated series coming up on the platform.
As Snapchat series grow more popular, we're not surprised the Carpool Karaoke viral hit maker has jumped on board as well.
James Corden's Next James Corden will be available to Snapchat users in Fall 2017.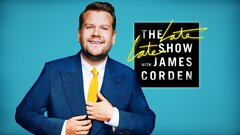 Powered by