Hear a Song From 'The 100' Season 4 Soundtrack
The doomsday clock may be ticking down for Clarke (Eliza Taylor) and the rest of The 100, but fans of the CW's apocalyptic hit don't have to wait any longer for the sounds of the season. The show's composer Tree Adams has just dropped The 100 Original Television Soundtrack – Season 4 on WaterTower Music, and we have your first listen to one of the included tracks.
Composer Tree Adams
Entitled "Octillian," the strings-heavy haunting piece is one of the 26 tracks included on the release, which is available on iTunes, Apple Music, Spotify, Amazon, Google Play and Tidal. Citing Middle Eastern colors and epic orchestral themes, Adams explains in the release's announcements why he's so happy to have returned to The 100 universe for this collection.
"I love diving into the world that Jason Rothenberg has created where there are such great opportunities to create rich thematic material in the storytelling. I am also really grateful to the show's fandom who have inspired me to dig a little deeper in supplying that musical substrata."
Treat your ears to "Octillian" right here and check out the entire track listing below.
The album is available now and can be ordered here.
The 100 Original Television Soundtrack – Season 4 Track Listing
1. Zero G Nightblood
2. Clarke's Mission
3. Praimfaya
4. The 12th Seal
5. The Mentor's Voice
6. Skairippa
7. Rocket
8. Bellamy and Clarke
9. King Roan
10. Raven's Plight
11. See You On The Other Side
12. I See You
13. Octillian
14. Marper
15. Ilian The Destroyer
16. Azgeda Standoff
17. Echo of the Ice Nation
18. Kabby
19. Bellamy In The Black Rain
20. Indra and Gaia
21. The Bond of Siblings
22. My People, My Responsibility
23. Bellamy's Call
24. Miller And Bryan
25. Ascension
26. Echo Defeats Octavia
The 100, Wednesdays, 9/8c, The CW.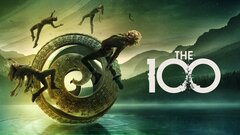 The 100
where to stream
Powered by