What's On: The Return of 'Twin Peaks,' a '12 Monkeys' Binge for Cult TV Fans
Twin Peaks (Sunday, 9/8c, Showtime): Prepare to obsess. David Lynch returns to the surreal landscape of his groundbreaking creep-show mystery-drama from 1990, picking up the action 25 years after the murder of Laura Palmer. Kyle MacLachlan is back as quirky Agent Dale Cooper, still (we hope) savoring that damn good coffee and cherry pie. This 18-hour sequel, all episodes directed by Lynch, kicks off with a two-hour premiere shrouded in mystery. Don't fret if it all doesn't make sense. What fun would that be?
12 Monkeys (Friday through Sunday, 8/7c, Syfy): More catnip for cult-TV fans, as Syfy bundles the penultimate season of the trippy time-travel thriller into an all-in-one-weekend binge opportunity. (Consider the concentrated schedule a public service, because from week to week it could be impossible to figure who's where and when.) As the third season commences, Cole (Aaron Stanford) and Dr. Railly (Amanda Schull) seek the man responsible for the apocalypse, known only as the Witness, who has a very personal connection to our heroes. The first four episodes air Friday, with three airing Saturday and Sunday. Time's a-wastin'.
Meanwhile, on Netflix: Because a weekend wouldn't be complete without one, perhaps two, major series premieres to add to your streaming watchlist. The ever-wacky Unbreakable Kimmy Schmidt launches its third season Friday, sending the irrepressibly upbeat Kimmy (Ellie Kemper) to college, though not without complications from her marriage to cult leader Rev. Richard Wayne Gary Wayne (Jon Hamm). And you won't want to miss the episode where the flamboyant Titus (Tituss Burgess) takes on Beyoncé's "Lemonade"—though Crazy Ex-Girlfriend got there first.
For those who've been waiting for the next true-crime sensation in the tradition of Making a Murderer, Netflix offers The Keepers (also Friday), a seven-part docuseries that delves into the unsolved murder of a Baltimore nun and schoolteacher, Sister Cathy, and reveals a cover-up involving clergy abuse and repressed memory.
The Wizard of Lies (Saturday, 8/7c, HBO): Robert De Niro, making his HBO movie debut, is chilling as notorious swindler Bernie Madoff in Barry Levinson's darkly absorbing retelling of the financial scandal and its tragic impact on Madoff's allegedly unknowing family. As wife Ruth, Michelle Pfeiffer (also making her HBO debut) is a study in addled frustration and misery as this stark account of the Madoffs' downfall takes on the wrenching power of an Arthur Miller classic.
Billboard Music Awards (Sunday, 8/7c, ABC): It's hard to make any awards show stand out nowadays in this oversaturated environment, but Billboard at least delivers when it comes to diva power. Cher is scheduled to make her first awards-show performance in more than 15 years, singing "Believe" in anticipation of receiving the coveted Icon Award, and Celine Dion belts the Oscar-winning "My Heart Will Go On" in honor of Titanic's 20th anniversary. Nicki Minaj opens the show, and Miley Cyrus premieres her new single "Malibu," among many other musical highlights.
Inside Weekend TV: PBS's American Masters cooks up a double bill of biographical portraits of legendary chefs. James Beard: America's First Foodie (Friday, 9/8c, check local listings at pbs.org) profiles the master chef and pioneer of America's back-to-basics food movement whose name is synonymous with excellence. (Doubt it? Just watch any season of Top Chef.) This documentary is paired with an encore of Julia! America's Favorite Chef, a tribute to Julia Child that features her two lifelong loves: French cuisine and husband Paul Child. … Nostalgia alert: CBS's The New I Love Lucy Superstar Special (Friday, 8/7c) combines colorized versions of two classic episodes from 1955: one featuring movie star Van Johnson and the other featuring the immortal mirror gag with Lucille Ball and Harpo Marx echoing each other's movements. … Hulu's show-biz documentary Becoming Bond (streaming Saturday) tells the peculiar overnight-success-to-obscurity story of George Lazenby, tapped to play James Bond in 1969's On Her Majesty's Secret Service, only to turn down an offer to continue in the role. … NBC's Saturday Night Live (Saturday, 11:30/10:30c) wraps a very successful season with Dwayne Johnson becoming the latest five-timer to guest host, with Katy Perry (just named an American Idol judge) as musical guest.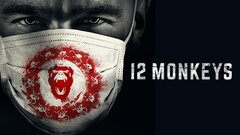 Powered by