'Chicago P.D.'s Sophia Bush and Jesse Lee Soffer Reveal the Show's True Heartbeat (VIDEO)
https://player.waywire.com/?id=CBP3JR2BZ48QGX6B
Action scenes take on a deeper meaning when the stars of NBC's Chicago P.D. reflect on what they love most about the show.
"I think representing Chicago P.D., the actual police department, is the most fun," says Jesse Lee Soffer. "We get to go to work every day with our technical advisors, who are constantly training us, and they're the heartbeat of the show. To represent them, it's an honor." Adds costar Sophia Bush, "When you know that it means something, when you know that it's true, it feels like a deeper experience in how important it is… it changes your empathetic range."
And when Soffer and Bush aren't busy representing the prestigious Chicago police force, they do what millions of mobile and Internet users do: Instagram! "I'm on it all day long," says Bush, which explains her 'text neck.'
Watch the video above to hear the duo reveal how their shooting skills improved during the series, and which shows they'd like to guest star on.
Chicago P.D., Season premiere, Wednesday, September 30, 10/9c, NBC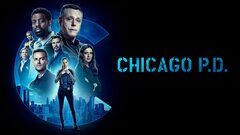 Powered by