'Fargo': David Thewlis on V.M. Varga's Sinister Master Plan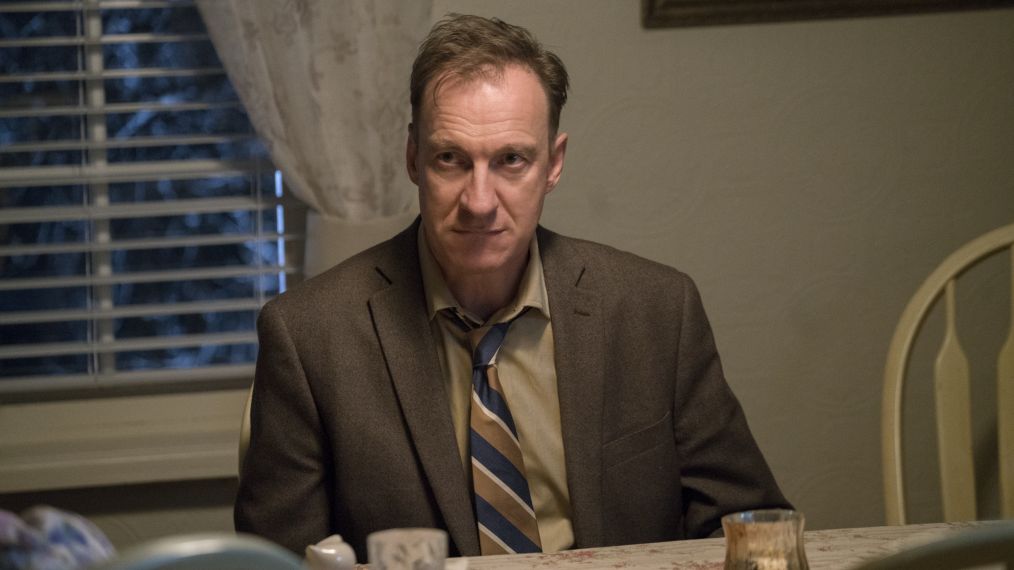 Never trust a man who doesn't floss. In the May 10th episode of FX's Fargo, shady, international businessman V.M. Varga (David Thewlis) did the impossible: He became even scarier than his crooked, tarter-covered teeth. The episode revealed that he's bulimic, filthy rich and has big plans to use parking lot king Emmit Stussy (Ewan McGregor) to launder gads of money.
TV Insider spoke to Thewlis (you may remember him as Remus Lupin from the Harry Potter films) about Varga and the show.
How was Varga described to you before you took the part?
As "the man who wasn't there." He's a tricky character to talk about, because one of the keys to him is he's mysterious. It's probably very frustrating to the audience at this point: Where is he from? Who is he? What has he put into motion?
Is he the exact opposite of goodie police chief Gloria Burgle (Carrie Coon)?
They are certainly each other's nemesis for now. But, in terms of them being exact opposites, he is very deft with new technology, whereas she's not only a klutz, but seemingly doesn't exists where technology is concerned. He's someone who's going to exploit technology for his own ends. It's the first appearance of that in Fargo.
See Also
In episode 4 of 'Fargo,' Gloria's Peter gets a step closer to catching V.M. Varga's wolf.
What does Varga's binging and purging say about him?
It's a loss of control in a man who is immaculately in control of everything else. He never puts a foot wrong. He never makes a move that he hasn't anticipated. Nothing appears to be a surprise to him. Anything he gives away, he gives away at just the right time. And that works on two levels: The series giving stuff away about Varga and Varga giving stuff away to Emimit. They're not slips of the tongue. It's like chess, or more appropriately, bridge. Though he wouldn't call it game.
What would he call it?
Definitely not a game. He specifically refuses to call it that in an episode. He's got no time for games or even to define anything as a game. He considers what he's doing very serious.
RELATED: Sign up for TV Insider's Fargo Newsletter
Which of this season's episodes did you find most surprising?
Episode 6. I obviously can't say why, because it hasn't aired yet. But I can say that Varga continues to grow. And you'll be seeing increasingly more of him as the series goes on.
Fargo, Wednesdays, 10/9c, FX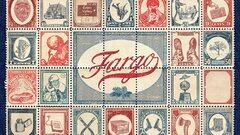 Powered by