The Jinx Filmmaker Cancels Interviews, Including One Tonight With Jimmy Fallon The Jinx filmmaker cancels all interviews, including one tonight with Jimmy Fallon
Now that he's a likely witness in the case against Robert Durst, Andrew Jarecki has had to bow out of all scheduled appearances. Early this morning, Fallon tweeted that Jarecki was going to be his guest tonight, before later tweeting that Jarecki "can't make it." Jarecki was also scheduled to visit Chris Hayes' MSNBC show. Before bowing out, Jarecki gave interviews this morning to various media outlets, including Good Morning America and The New York Times. PLUS: Jarecki says no deal was struck on the timing of the arrests, and Jarecki gave authorities the bathroom audio months ago.
Kathy Griffin likened her Fashion Police experience an anti-feminist "dog pile"
In interviews this morning with The View and Howard Stern, Griffin explained her exit from the E! series, telling the ladies of The View: "As a feminist and a comic, it just didn't feel like the right fit to me." Earlier, she told Howard Stern, "Well, I probably shouldn't have taken the gig."
So You Think You Can Dance adds Stephen "Twitch" Boss and Travis Wall as mentors
The two "SYTYCD" alums should help alleviate concerns over the "Stage Vs. Street" twist.
Betty White to be honored with the Daytime Emmys' Lifetime Achievement Award
The Academy calls the 93-year-old White "an American institution."
Fun singer Nate Ruess to serve as The Voice's key advisor
"I'm actually going to be schlepping my talents down the road to Burbank where I have the honor of being this season's key advisor on The Voice!" says Ruess.
Sherlock's special episode will indeed be set in Victorian England
"The special is it's own thing," Steven Moffat tells EW. "We wouldn't have done the story we're doing, and the way we're doing it, if we didn't have this special. It's not part of the run of three episodes.
VH1 renews Hindsight
The series that goes back to the '90s will see a 2nd season.
Read the 21 nastiest burns from the roast of Justin Bieber
Said SNL's Pete Davidson: "Usher is the one who took you under his wing. You're the worst thing that Usher has done to America, since the guy who sat John Wilkes Booth behind Abraham Lincoln." PLUS: Watch clips of Kevin Hart and Jeff Ross from the roast, and the roast reunited Bieber with his abandoned pet monkey.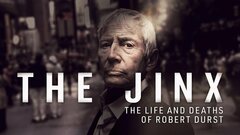 Powered by