Quiz: Can You Put the 'American Idol' Winners in Chronological Order?
With the announcement that American Idol will be returning to TV, we're feeling nostalgic for the singing superstars that the series introduced. Who can forget those moments when shy vocalists stepped into the limelight for the first time, wowed the judges, and became America's sweethearts?
American Idol crowned 15 champions, and numerous "losers" (we're looking at you, Katharine McPhee, Jennifer Hudson, Adam Lambert and Kellie Pickler) who struck it big as a result of the singing competition. But we've gotta admit, sometimes we get our winners mixed up.
[interaction id="="5913862fba9a48f55d7af3c3″]
So whether you were into the first seasons of AI, or caught it later in its 15-season run, we challenge you to put all 15 Idol winners in chronological order.
Good Luck and let us know your score in the comments below.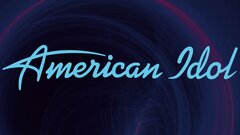 Powered by