HBO Wants Game of Thrones Beyond 7 Seasons, But Will Defer to the Show's Creators HBO wants Game of Thrones to go beyond 7 seasons, but will defer to the show's creators
"We'll have an honest conversation that explores all possible avenues," says HBO programming president Michael Lombardo. "If they weren't comfortable going beyond seven seasons, I trust them implicitly and trust that's the right decision—as horrifying as that is to me. What I'm not going to do is have a show continue past where the creators believe where they feel they've finished with the story."
CBS renews 2 Broke Girls for 5th season
2 Broke Girls was officially renewed today, along with Mom and Mike & Molly.
Empire co-creator: "We're not going to Laura Palmer the finale"
Exec producer Danny Strong said in a conference call today he doesn't expect Season 2 to be as big as 22 episodes. He added that next week's two-hour finale is a "very explosive finale, not surprising." He added: "Many things go down and many things get resolved. Alliances will shift and yet it may or may not be completely resolved by the tine its over," Strong also said the finale will be unlike Twin Peaks' 1st season-ender: "A lot will be resolved, we're not going to Laura Palmer the finale," he joked.
House of Cards actor is also a NYC taxi cab driver
Taxi driver Alexander Sokovikov played the Russian Ambassador to the United Nations in five episodes of Season 3. "I am an actor," he says. "I am not a cab driver who acts. I am an actor who drives a cab."
12 Monkeys renewed for a 2nd season
The Syfy series will get new showrunners in Season.
The Daily Show alum Wyatt Cenac is developing a comedy show for Pivot
Cenac, a Daily Show correspondent from 2008 to 2012 is working on a show "that would provide his unique take on topical issues in an unconventional format." PLUS: Pivot announces premiere dates: Hit Record On TV returns June 12.
Dexter' alum Jennifer Carpenter joins CBS' Limitless
She'll play an FBI agent in the drama pilot based on the 2011 Bradley Cooper film.
Dr. Phil defends his intervention with Bobbi Kristina's boyfriend
He tried to do an interview, but says he had no choice but to stage an intervention.
See better pics of Jerry Seinfeld & Julia Louis-Dreyfus filming Comedians in Cars Getting Coffee
Seinfeld's Jerry and Elaine were reunited in Santa Monica on Tuesday.
Lost alum Tania Raymonde joins The Last Ship
She'll recur on the TNT series as a "genius, edgy and attractive hacker."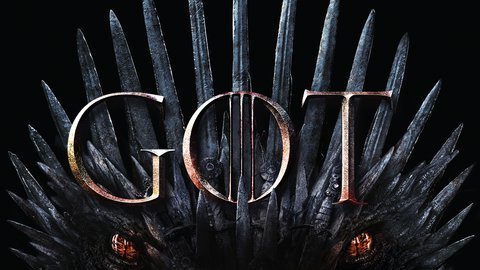 Powered by