What's On: 'Once Upon a Time' Sings, 'Sense8' Returns, 'Batman' Origin Story, MTV Movie & TV Awards
Once Upon a Time (Sunday, 8/7c, ABC): I'm a sucker for musical episodes, and it seems incredible that this fairy-tale fantasia hasn't attempted one before now. But with Emma (Jennifer Morrison) about to marry Hook (Colin O'Donoghue), and the Black Fairy (Jaime Murray) plotting mischief, it's a perfect excuse for Snow (Gennifer Goodwin) and Charming (Josh Dallas) to flash back to a time when their wish for their unborn daughter's "happy ending" triggered a spell that had everyone singing. The result doesn't quite reach the heights of TV's best-ever musical episode, Buffy the Vampire Slayer's "Once More With Feeling," but it's ambitious and enjoyable, especially when the characters wake up to their new harmonious sound. Quoting Charming: "What's going on? Someone cast a spell or curse. 'Cause what I say is coming out in verse." And he concludes: "My, do I sound good!" Which he does. Being a Wicked fan, I'm also partial to the Wicked Witch (Rebecca Mader) anthem "Wicked Always Wins." The rousing numbers are penned by Broadway songsmiths Alan Zachary and Michael Weiner (First Date).
Sense8 (Friday, Netflix): If Legion and American Gods aren't trippy enough for you, dig in to the second season of this visionary, visually deluxe and wonderfully diverse sci-fi thriller. Filmed around the globe, the story tracks eight "sensates" from all corners of the Earth who are mentally connected in a psychic cluster that's under attack from dark forces, represented by the sinister Mr. Whispers (Terrance Mann).
Batman & Bill (Saturday, Hulu): We all know the origin story of the Caped Crusader, at least as it was told in the comic book. But who actually created Batman? That's the story of this fascinating documentary, in which author Marc Tyler Nobleman embarks on his own crusade to give the legendary superhero's co-creator Bill Finger the credit that for decades had gone solely to cartoonist Bob Kane.
MTV Movie & TV Awards (Sunday, 8/7c, MTV): For the first time, and quite appropriately, MTV adds TV shows to its yearly celebration of filmed pop culture. Which means the Oscar-winning Moonlight faces off in the "tearjerker" category against Game of Thrones (Hodor!), Grey's Anatomy and This Is Us (Jack!)—and if the latter doesn't win, something's wrong. Modern Family's Adam Devine hosts, with sneak peeks of upcoming blockbusters Spider Man: Homecoming and It among the highlights.
Diana Mania: The world has grieved Princess Diana for 20 years, and while her fatal car accident occurred on Aug. 31, 1997, the remembrances are already beginning. ABC was first to announce a two-hour special, The Last 100 Days of Diana (Sunday, 9/8c), hosted by journalist Martin Bashir, formerly of Nightline but best known for his revealing 1996 interview with Diana during which she spoke of her personal turmoil. The new documentary tracks her final summer as a single woman, leading to her death in Paris. Not to be outdone, Dateline NBC gets a jump on ABC with a more typically sensational look into The Life and Death of Princess Diana: A Dateline Investigation (Friday, 9/8c).
Inside Weekend TV: The Oscar-winning Manchester By the Sea premieres on Amazon (Friday), featuring Casey Affleck's much-honored performance as a working-class Bostonian who returns to his hometown after the death of his brother (Kyle Chandler) to look after his nephew (Lucas Hedges). … Ohio Gov. John Kasich is the top-of-show guest on HBO's Real Time With Bill Maher (Friday, 10/9c), with journalist Gabriel Sherman, who has covered extensively the turmoil within the Fox News Channel, as mid-show guest. … Alec Baldwin succeeds the late Robert Osbourne as host of Turner Classic Movies' The Essentials, joined by a rotating roster of guests including David Letterman, who helps introduce the 1952 Hollywood classic The Bad and the Beautiful (Saturday, 8/7c)—which, by coincidence, is the film I once introduced with Osbourne in a guest-programmer visit I'll never forget. … Finding humor in the darkest corners of the psyche, HBO's presentation of Chris Gethard: Career Suicide (Saturday, 10/9c) brings the one-man off-Broadway show to TV, with Gethard's unflinching yet uproarious take on depression, alcoholism and, yes, suicide. … Starz's American Gods (Sunday, 9/8c) introduces Gillian Anderson as Media, who'll be seen in many iconic guises throughout the series, starting with a lovable legend from our collective sitcom past. What does it mean? You tell me.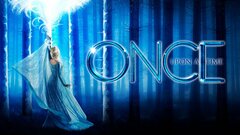 Powered by