5 Movies to Watch With Mom This Mother's Day Weekend
Bad Moms
Comedy
(2016) Saturday, May 13, 9/8c, Showtime
The Hangover's writing duo of Jon Lucas and Scott Moore lit up Las Vegas with the Wolf Pack (Zach Galifianakis, Bradley Cooper and Ed Helms). Now they bring the party to the 'burbs for mommas played by Mila Kunis, Kristen Bell and Kathryn Hahn (above). Cheating husbands, unrewarding jobs, uptight kids and everything associated with The Man drive the trio to take a few booze-fueled trips to the wild side. Christina Applegate and Jada Pinkett Smith are the PTA moms who trigger their suburban debauchery.
Mommie Dearest
Drama
(1981) Sunday, May 14, 6am/5c, IFC
In the mother of all bad-mom movies, Faye Dunaway (above) takes on Joan Crawford and deliciously chews through the scenery for this 24-hour marathon. (And don't you dare mention any wire hangers.)
Stepmom
Drama
(1998) Sunday, May 14, 12:30/11:30am c, Sundance
Susan Sarandon has to fight lymphoma and Julia Roberts, who is engaged to Sarandon's ex and poised to become the in-marriage relation of the title. Ed Harris costars as the father and family referee.
See Also
If you learn anything this Mother's Day, let it be not to mess with these TV mamas!
Monster-in-Law
Comedy
(2005) Sunday, May 14, 5:30/4:30c, Sundance
Don't all future mothers-in-law attempt to break up their beloved sons' weddings? Well, that's what this one does. Grace and Frankie's Jane Fonda plays the titular titan opposite Shades of Blue's Jennifer Lopez.
Pocketful of Miracles
Comedy
(1961) Sunday, May 14, 10:30/9:30c, TCM
Street peddler Bette Davis (above) gets an Eliza Doolittle makeover three years before My Fair Lady hit screens in an effort to impress her well-to-do daughter. Glenn Ford is the friendly street gangster who funds the transformation.
See Also
Instead of brunch and a bouquet of flowers for Mother's Day, these iconic TV matriarchs deserve a restraining order.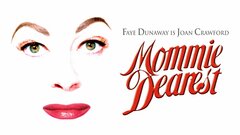 Powered by