Seth Morris Is the Guy You Didn't Know You Knew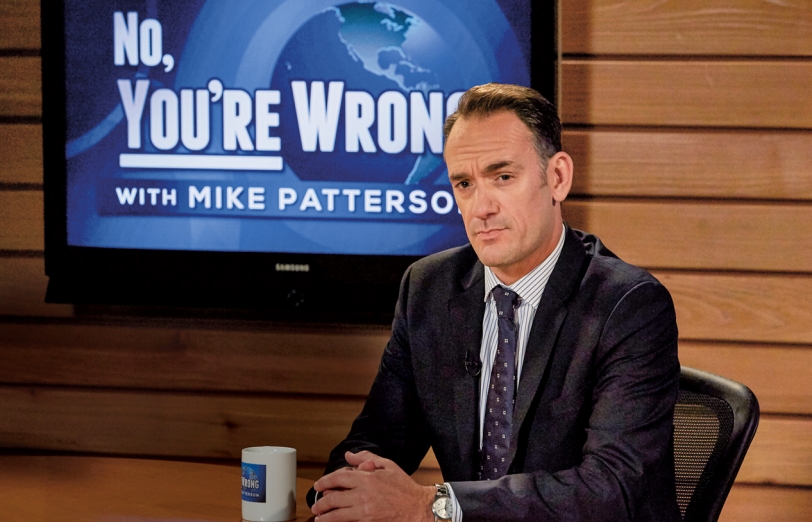 Ben Cohen/NBC
You may not know his name–yet–but Seth Morris has spent the past year making his presence known on TV's buzziest comedies, including Brooklyn Nine-Nine, Workaholics, and The Hotwives of Orlando. "I had no idea it was going to happen at once," Morris says. "People I've worked with like working with me."
The actor, 44, began his career in the late '90s, taking improv classes at New York's Upright Citizens Brigade Theatre, where he met Rob Corddry, Paul Scheer, and Rob Huebel. "Corddry and I didn't like each other at first because we were both like, 'F---, that guy's the funniest in the class,'" Morris says. "But you have to work well with others. Improv is a collaborative thing."
Morris made his first TV appearances on Late Night With Conan O'Brien, playing characters like Abraham Lincoln, Uncle Sam, and Death. "I also got to dance naked on Ted Danson," he says with a laugh. "I don't remember what the bit was, but it resulted in us running out and grinding on him, and that was really fun."
Here, Morris reflects on some highlights from his big year.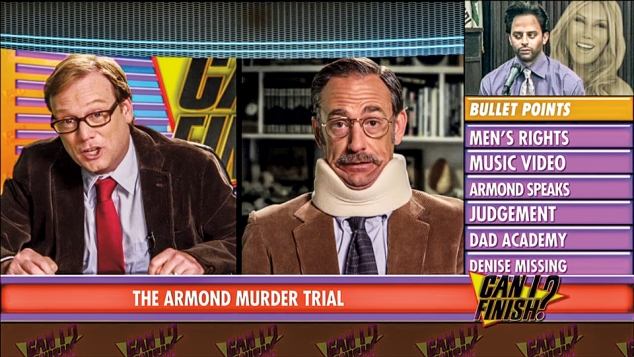 KROLL SHOW Morris calls Bob Ducca, his hypochondriac character, "one of the roles I put the least amount of effort into because it's just so silly, but it's what people seem to like the most."
BROAD CITY As John the waiter, Morris had a shouting match with guest star Amy Poehler: "One of my favorite things is to argue with female improvisers. That's the kind of joking we do in our community."
MARON "In this alternative comedy world, everyone's a nerd," Morris says of appearing on Marc Maron's IFC series. "My goal is to keep working with friends and good people."
PARKS AND RECREATION Eagleton pundit Mike Patterson made his first appearance in Season 6. "I don't know if the role was written with me in mind, but Amy [Poehler] and I are friends, so it just makes for a smoother process."
THE LEAGUE Morris is unsure if his character, Bill, will return for the fantasy football comedy's final season. "They're really good about bringing people back, so my fingers are crossed, because that's a really fun show."