After RuPaul, Get a Taste of Cucumber and Banana on LOGO
As if we weren't already sashaying around in excitement for the new season of RuPaul's Drag Race, there's a new reason to be counting down the days until Monday's premiere (Logo, 9/8c). TVInsider.com has learned exclusively that LOGO will be following up Ru's season opener with sneak-peek airings at 10/9c of the first episodes of their new interconnected dramas Cucumber and Banana.
Never heard of 'em? Well, let's school you. First off, they're from former Doctor Who executive producer Russell T. Davies, who brought basically invented LGBQ-TV with the UK's original Queer as Folk back in 1999. Secondly, the two Manchester, England-set shows are interwoven, so they share casts and characters, while differing in viewpoint. The hour-long Cucumber centers on repressed, middle-aged Henry Best (Vincent Franklin) and his long-suffering boyfriend of nine years, Lance Sullivan (Cyril Nri). The half-hour Banana is all about younger supporting characters from Cucumber as they deal with first love, the occasional obsession, and a surprising connection to Henry following the events of the series premiere. It's actually pretty brilliant. Like weekly crossover episodes.
For a sampling of the shows' very modern, at times twisted, take on 21st century romance, here's a clip from the first episode of Banana in which twentysomething Dean (Fisayo Akinade) meets, mates with and mourns his Mr. Right, all in the course of a short bus ride.
Both Banana and Cucumber officially kick off their seasons on Monday, April 13 at 10 p.m.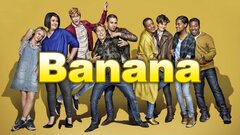 Banana
where to stream
Powered by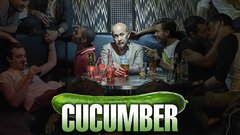 Powered by