Q&A: Parks and Recreation's Mike Schur on the Finale, Leslie Knope's Fate and Reunion Plans
SPOILER ALERT: If you haven't watched the Parks and Recreation finale yet, stop right here! Grab a J.J.'s waffle, wash it down with a Sweetums soda, and watch the episode on your Gryzzl device. Then come back here.
Parks and Recreation ended its run after seven seasons and 125 episodes with a finale that was one for the ages. Quite literally: The last episode spanned several decades (up until 2048) as the fate of each character was revealed.
For Leslie Knope (Amy Poehler), that meant eventually becoming a two-term governor of Indiana — while her husband, Congressman Ben Wyatt (Adam Scott) juggled his own political career with the success of his latest edition of Cones of Dunshire: "Winds of Tremorrah."
April Ludgate (Aubrey Plaza) and Andy Dwyer (Chris Platt) eventually become parents. Donna Meagle (Retta) becomes wealthy as a Seattle-based real estate agent, and then uses her wealth to launch a non-profit organization with her husband.
Tom Haverford (Aziz Ansari) opens a chain of Tom's Bistro restaurants, which eventually fizzle. He then sells 2 million copies of the book "Failure: An American Success Story" and finally finds fame and fortune. Garry Gergich (Jim O'Heir) winds up as Pawnee's permanent mayor – and is re-elected 10 more times.
Ron Swanson (Nick Offerman) takes a job running Pawnee National Park, after being offered the position by Leslie. What are his qualifications? "You're Ron Swanson," says Leslie.
Even though the team goes their separate ways, they meet again in 2025—featuring a reunion with Ann Perkins (Rashida Jones) and Chris Traeger (Rob Lowe). Vice President Joe Biden makes a return appearance, and even Craig (Billy Eichner) – he marries hairdresser Typhoon – and Jean-Ralphio (Ben Schwartz) – he fakes his own death – see their storylines wrapped up.
We spoke with Parks and Recreation co-creator Mike Schur about the ambitious finale, those guest appearances and whether we should expect an actual reunion in ten years.
This may be the most comprehensive series finale in TV history. How did you decide to use flash-forwards to wrap up everyone's storylines?
In our many hundreds of hours of discussion about it, we started talking about what made good series finales. One of the things that was universally agreed upon is that a really good series finale let you imagine what happened to the characters after the finale was over.
That takes different forms. The Sopranos finale was all about sparking debate about what happens in this existential and very dramatic way. The Cheers finale was Norm saying to Sam, you always come back to the thing you love, and the thing you love is this bar. It made you happy to know that Sam was going to be in that bar for years and years.
So once we talked about that, and given the fact that we already made this time jump from 2014 to 2017 at the end of Season 6, it was like, oh my God, wait a second, we have a template for how to do this! We just keep jumping through time! We give everybody his or her little story, and it won't be comprehensive in terms of everything that happens to Donna or everything that happens to Tom or everything that happens to Leslie and Ben, but we can show little jumps, little 8-year futures condensed into three minutes.
As soon as that idea popped in my head, I felt that was the right way to go. And then we did a little bit of trickery by basically filling in the blanks between 2017 and 2025 with all the characters, and then in 2025 they all get back together and we're able to check in on them as a group. The idea was to make it as comprehensive as 43 minutes can be.
The finale's big headline, which you don't explicitly say but is implied, is that Leslie Knope becomes president. That's a bold ending for Leslie.
I don't know if you can imply that. Because we were doing so much explicit storytelling in terms of what happens to people, I felt strongly that there should be some ambiguity. It's a little bit of a nod to The Sopranos, frankly, because I love the ambiguity that that ending set up. I love the fact that it's years later and people are still hotly debating that. I thought it would be cool to do one thing where we don't say what it is.
Given the fact that it's the latest event in the entire finale, I thought, well what happens if we just, Leslie and Ben should be there for the funeral. Now what if we put three guys in dark suits and sunglasses standing behind them, and one of them leans in and says, "it's time to go," and they walk off. They don't say "Madame President," they don't say "Mr. President," they don't say "Mr. Vice President" or "Madame Secretary," or "Congressman" or anything. We don't say they're Secret Service agents, they're just three dudes in sunglasses and suits. I want it to let fans of those characters make up their own minds about what happened to either of them. It could be a Leslie story or a Ben story, it could be whatever you want it to be. I think it's fun to let a little bit of ambiguity into the mix.
Everyone ends in a really great place, their dreams fulfilled. They all became huge success stories in their own right. Talk about ending on such an upbeat note.
It's not always everyone's exact dream or the dream that you might have predicted a year ago. Everyone's story is tailored to the character. In Donna's case, she said to Joe, "I've had a lot of adventures, I've done all this crazy stuff, I came in ninth on Italy's Got Talent." The story of that, she was expanding her life to include this man that she loves and who loves her, specifically for who she is. Her world was expanding, she wasn't making sacrifices as much as she was opening her heart even more to allow more experiences come in.
So it wasn't only about making sure everyone was happy, it was about, what's the right end beat for all the characters given everything they've gone through. That's why in Tom's story, even though we only spend five minutes showing his flash forward, he had another massive failure. That was part of that guy's story. He had a lot of failures, but what made him a special character is that he always picked himself up and dusted himself off and came up with another idea. He never gave up. Obviously you want happy endings, people love happy endings. I love happy endings. But the more important thing to me was being true to the paths that the characters had been walking for six years.
Garry becomes a 10-time Pawnee mayor, and when he dies, Gail looks exactly the same. Did he have the best life out of everyone?
Given the fact that Christie Brinkley looks the same as she did when she was 27, it's not that far-fetched. But that was a very early conclusion that we came to, that Garry's life should be just the best. My favorite detail is he dies peacefully in his sleep at the age of 100 holding Gail's hand. You can't beat that for the right way to end your life.
I assume fans would have been upset if Rashida Jones and Rob Lowe hadn't returned for the finale. Was it tough to get them back?
I would have been very sad, because they were such a massive part of the show. It was the first thing we did when we knew we were coming back for Season 7 was reach out to them and say, "You guys have to be a part of this." And it took a lot of scheduling and planning, and a lot of work on the part of the production team to make it all fit together, but I'm so happy it worked out. It would have felt weird and inappropriate if they hadn't been in the finale. It felt like the right place to give one last glimpse of Chris and Ann and their life together.
You had to have Vice President Joe Biden back one more time too, right?
It delights me to no end that Vice President Joe Biden is now a recurring character on the show. On his IMDB page, it will say Parks and Recreation with "2 episodes" in parenthesis. And it was also great to have Dr. Jill Biden in the show too. My grandmother was a teacher for many years and absolutely adored her, and she was a role model for my grandmother and a lot of people I know who are teachers. It was cool to get her as well and show that Leslie is now a regular in her home and plays a lot of charades with them. To me that's weirdly the happiest ending of anything, knowing that Leslie and Ben are constantly at Joe Biden's house forcing them to play charades for three hours.
You essentially created spinoffs for every one of these characters. And you even gave us a specific date — July 7, 2025, for a Parks & Rec reunion. So, much like Twin Peaks giving us a date to look forward to, should we be counting down to 10 years from now, when we get something more?
I love that idea. That's a great idea. The fact that the set has been completely dismantled and destroyed might be a problem. But I don't know. The reality is, by July 7 2025, this cast will have four Oscars and 17 Emmys and 31 Grammys and 9 Tonys and it will be impossible to get them at the same awards show, much less in the same room at the same time for a lengthy shoot. But I love holding on to that dream. I'm now going to hold on to that. Maybe we have this target 10 years from now, if we've all been unceremoniously drummed out of showbiz, maybe we can convince our alien overlords who run Hollywood to allow us to do a reunion show.
What was that last day of shooting like? How tough has it been to say goodbye?
It was very tough and very emotional, but it was the best kind of tough. The overwhelming feeling was, you don't want it to end because you love it so much. That's such a blessing of a feeling to have after a seven-year run. It requires a ton of work and long hours and a real grind, where there's a lot of uncertainty on the show over the years about whether we're going to survive or not. And the only thing anyone was feeling on the last day was, "I want to hang out with you guys more!" As sad as it was and as tough as it was to call that series wrap on everybody, I was also just acutely aware and everyone else was too, of how damn lucky we had it for so long. When you have that realization it's hard to be actually sad. It's hard to feel a real sense that your life is unpleasant. Because all you're thinking about is how lucky you were for so long. All good things must end, that's the deal. And this was one of the best things.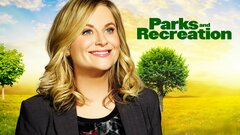 Powered by