ABC Announces Summer Schedule: 'Battle of the Network Stars Revived, 'Still Star-Crossed' to Bow in May
ABC announced its summer slate of programming on Thursday with special events, new dramas, and revamps of classic game shows leading the way to one of the network's most ambitious summer lineups ever.
A Few of the Schedule's Highlights:
The buzziest news is that Still Star-Crossed, from Scandal and Grey's Anatomy creator Shonda Rhimes has a premiere date. The period drama bows on May 29 and picks up where the Shakespeare's story of Romeo and Juliet ends and chronicles the aftermath of the young lovers' deaths on the Montagues and Capulets. The series is based on the book Still Star-Crossed by Melinda Taub.
The thriller Somewhere Between stars Paula Patton (Warcraft) as a woman who has the unwavering premonition that her 8-year-old daughter is going to be murdered. While she doesn't know who the murderer is, or why she's killed, she knows exactly when it will happen, where, and begins a heroic struggle to keep her daughter safe.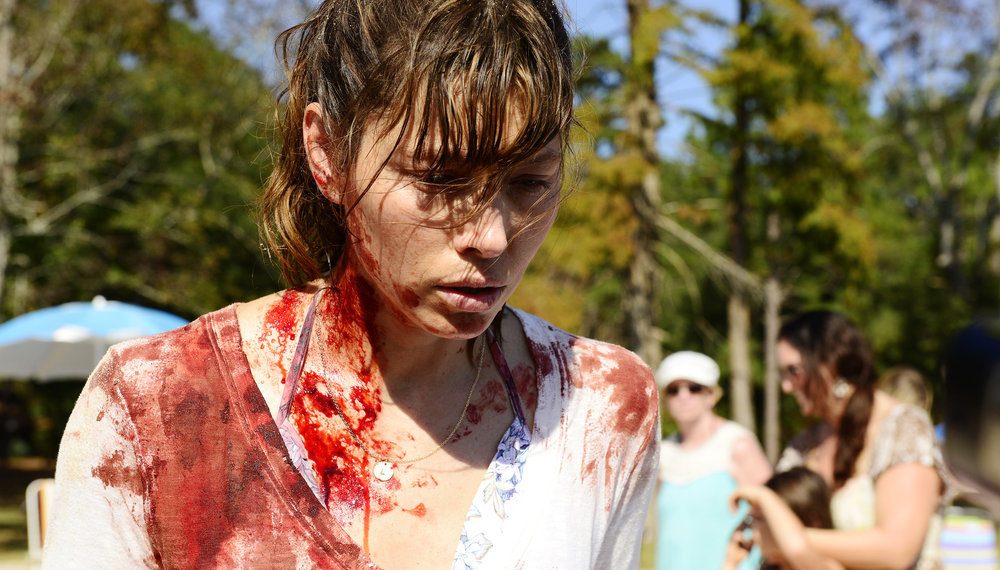 See Also
Cat Deeley-hosted 'Big Star Little Star' another new summer series for USA, while 'Suits,' 'Shooter,' 'Queen of the South' and 'Playing House' are returning.
The Story of Diana is a four-hour primetime television event on the extraordinary life of Princess Diana. The documentary marks the 20th anniversary of her death and will feature interviews with those who knew her best and archival footage of the commoner-turned-princess.
Steve Harvey's FUNDERDOME, comes from super-producer from Mark Burnett, and is a seed-funding competition that pits two budding entrepreneurs head-to-head for funding by the live studio audience.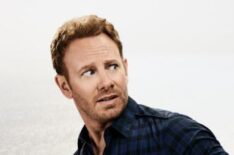 See Also
'Dark Matter' and 'Face Off' among the other returns, with the network also premiering new series 'Blood Drive.'
In Boy Band, talented singers battle for TV Viewers' votes to become a member of the next great music sensation.
ABC's summer premiere dates (all times listed are EDT):
Wednesday, May 17
9:30/8:30c Downward Dog (Sneak Preview)
Sunday, May 21
8/7c Billboard Music Awards
Monday, May 22
9/9c The Bachelorette (Season 13 Premiere)
Tuesday, May 23
8/7c Downward Dog (Time-Period Premiere)
Wednesday, May 24
8/7c Dirty Dancing (Three-Hour Movie Event)
Monday, May 29
10/9c Still Star-Crossed (Series Premiere)
Sunday, June 11
8/7c Celebrity Family Feud (Season 3 Premiere)
9/8c Steve Harvey's FUNDERDOME (Series Premiere)
10/9c 100,000 Pyramid (Season 2 Premiere)
Wednesday, June 14
10/9c To Tell the Truth
Thursday, June 22
8/7c Boy Band (Two-Hour Series Premiere)
10/9c The Gong Show (Series Premiere)
Thursday, June 29
8/7c Boy Band
9/8c Battle of the Network Stars (Series Premiere)
Wednesday, July 12
8/7c The 2017 ESPYS
Monday, July 24
10/9c Somewhere Between (Series Premiere)
Monday, July 31
8/7c The Bachelorette: The Men Tell All
Tuesday, August 1
8/7c CMA Fest 2017
Tuesday, August 8
8/7c Bachelor in Paradise (Season 4 Premiere)
Wednesday, August 9
9/8c The Story of Diana: Part One
Thursday, August 10
9/8c The Story of Diana: Part Two
Monday, August 14
8/7c Bachelor in Paradise (Time Period Premiere)