Ask Matt: 'Big Little Lies,' Fate of Time-Travel Shows, 'Bates Motel,' Ryan Murphy's Star Appeal ('Feud,' etc.) and More
Welcome to the Q&A with TV critic (also known to some TV fans as their "TV therapist") Matt Roush, who'll address whatever you love, loathe, are confused or frustrated or thrilled by in today's vast TV landscape. One caution: This is a spoiler-free zone, so we won't be addressing upcoming storylines here unless it's already common knowledge. Please send your questions and comments to [email protected] (or use the form at the end of the column) and follow me on Twitter. Look for Ask Matt columns on most Tuesdays and Fridays.
Question: What was your take on HBO's Big Little Lies? I enjoyed it very much and was sorry it was a short-run series. Kudos to HBO. The acting was great and the story line was exciting. Hope to see more of these series, but stretch them out longer! – Russ
Matt Roush: I thought Big Little Lies was terrific from the start—my initial review was based on the first four of seven episodes—and it only got better as it reached the climax Sunday at the costume-party trivia-night fundraiser. (Note: I'd devoured Liane Moriarty's novel, a perfect beach read, once I'd heard HBO was interested, and one of the few lapses in David E. Kelley's adaptation was not giving more context to the impulsive action of the person who killed you-know-who at the party.) While Reese Witherspoon stole the first half of the season with her amusingly snappish control-freak persona, it's Nicole Kidman's haunted, abused and confused trophy wife who I'll remember most. The passion and pain in her relationship with Alexander Skarsgard's terrifyingly volatile Perry was a superb and complex depiction of domestic abuse, and seeing how it may have infected the next generation was also sobering.
I have to disagree, though, about wishing Lies had been stretched out longer. These "limited series" are today's version of the miniseries of yore, and I was satisfied at this story playing out in seven episodes, though I could easily have spent more time in these characters' company. The ensemble (including Shailene Woodley, Laura Dern, Adam Scott, James Tupper and a bunch of terrific kid actors) was just great. But in an age where trudging through the latest Netflix mega-dump (even when compelling, like 13 Reasons Why) can be more exhausting than exhilarating, I'm thrilled when a series of any duration leaves me wanting more, not less.
Time Travel Shows in Limbo
Question: What happened to Time After Time? I started watching after it was praised in Cheers & Jeers in a recent TV Guide Magazine. Freddie Stroma is an absolutely charming H.G. Wells, and Josh Bowman does a great job as Jack the Ripper. But Match Game has taken its slot for the next two Sunday nights, at least. Why? – Marie
Matt Roush: The usual reason: It was canceled because of low ratings on Sundays, a high-profile night for network TV. Which isn't to say that the remaining episodes won't be burned off this summer or made available On Demand or on some other platform. But it hasn't been an easy time for this season's many time-travel series, as you'll see.
Question: Do you know if Frequency or Timeless have been renewed – Asta
Matt Roush: Case in point: Neither of these fantasy series, dealing with time travel or communicating across time, have been given early renewals by their respective networks (The CW and NBC), so effectively are in limbo until the new fall lineups are announced next month. Of the two, Timeless probably has a better shot of returning, but neither is a slam-dunk.
Question: With all the creative minds working on themes and ideas, I do not understand why two sets of series have had the same themes. On Timeless, we had the time machine and some fun jumping back in time. Then came Time After Time, and we have the time machine again. And then on Grimm, we got the staff of life, followed by DC's Legends of Tomorrow with the spear of destiny. Couldn't the copycats have waited at least until next season? – DP
Matt Roush: There's a fairly big difference here between theme, genre and narrative devices, though the real issue here is that with so much TV being produced, there's going to be inevitable overlap, especially in the sci-fi arena. Nothing new about that. TV has turned time and time again (sorry) to the time-travel genre—Syfy's 13 Monkeys has been playing in that sandbox the last few years, and will be back for its next-to-last season in May—but otherwise, Timeless and Time After Time couldn't have been more different. Regarding the "staff of life" and the "spear of destiny," such hokey-sounding devices are the MacGuffins (look it up under Hitchcock) fueling the action of their respective storylines, no different than shows of this sort needing a Big Bad to team up against. It goes with the territory.
The Stars Align for Ryan Murphy
Question: I hear that Billy Eichner is joining the next season of American Horror Story. I found it strange that he would want to join a Ryan Murphy show, considering he's made a lot of jokes about him in the past on his Hulu show Difficult People (my personal favorite: about the lack of a writer's room on American Horror Story). It got me thinking: Why do so many big-name actors work with Ryan Murphy? I was watching Feud and was struck at some of the people on screen: Susan Sarandon, Catherine Zeta-Jones, Stanley Tucci. And let's not forget the likes of John Travolta and Jamie Lee Curtis in American Crime Story and Scream Queens, respectively. While Annette Bening and Matthew Broderick will be joining the next season of American Crime Story. He seems to be able to score any actor he wants.
What shocks me is that he is a terrible writer and every single one of his shows fizzles out at least half way through each season (with American Crime Story and so far Feud probably the only exceptions, but even the latter might be pushing it with eight episodes). This isn't just my opinion, but something shared by viewers, critics as well as Billy and Julie from Difficult People. The man just doesn't know how to write a season-long show. Which brings me back to my original question: Why do these actors want to work with him? Is it purely because of the buzzy nature of his shows? Because of the potential career rejuvenation he seems to give some actors? Or simply to camp it up on screen? What are your thoughts? – Michael
Matt Roush: I'm not sure this gives Ryan Murphy and his cohorts enough credit, and this comes from someone who has been as critical of his output (especially the worthless Scream Queens and the indulgent and often incoherent American Horror Story franchise) as anyone. He and his company deservedly get knocks for not being able to sustain a series over the long haul, but Nip/Tuck (which put him on the map) and Glee (which cemented his standing in the industry) both had several solid years before falling apart, and the originality and creative energy they displayed at the get-go shouldn't be underestimated. The limited-series format of American Crime Story and Feud plays into his strengths, especially when it comes to attracting marquee casting.
Murphy clearly loves actors, and they love him back. Witness the allegiance of Jessica Lange (who owes an Emmy and a Tony Award to his support of her career), just to name one luminary. The fact that these series don't require a lengthy time commitment, and tend to give the actors material at least as juicy and fulfilling as they find in the movies anymore, helps explain why they want to come into this playground. (With Feud, the campy outrageousness can't hurt. It looks like everyone's having a blast.) As for Billy Eichner joining Team Murphy: Why not? His jokes may sting, but they're also done with affection for the pop culture at large, and I can't think of a meta match-up between two over-the-top personalities that makes more sense.
More Raves for Bates Motel
Question: Psycho is one of my all-time favorite movies. I saw it in the theater when it was first released in 1960. It was a total shocker, because nothing like it had ever been seen on the movie screen before: the lead actress disappearing within the first hour, and the violence of the shower scene. I couldn't take a shower without locking the bathroom door for about 25 years after that. I was blown away by the twist on the shower scene in the "Marion" episode of Bates Motel, and thought it was a brilliant idea. What would have been the point of just remaking Psycho once the show's storytelling caught up with it? Sam was a different character in the movie—he was divorced and paying alimony to his ex-wife, which left him unable to support Marion if they were married, as was expected of a man in those days. Women were expected to work only until they married, after which they stayed home to keep house and raise children. I'm sad to see the show end, but grateful that the producers were given the time to tell their story. It was thoroughly enjoyable. And I would love to see Freddie Highmore and Vera Farmiga at least be nominated during the awards season. – Marci
Matt Roush: I felt much the same way. (My backstory: I was too young to see Psycho when it was released, but was fascinated by it ever since seeing one of those infamous Hitchcock trailers at a drive-in movie as a kid, and when it finally aired on TV, I was right there, and have seen it subsequently more times than I can count.) Empowering modern-day Marion and punishing this unsavory new version of Sam was a smart and satisfying approach for Bates Motel, and boy, did Freddie/Vera sell it as Norman/Norma. Emmy voters, pay attention!
Question: Here's some more feedback on Bates Motel and the "Marion" episode: The breakdown scene between Freddie Highmore's Norman and Vera Farmiga's dead mother should hands down win both actors Emmys. I honestly have not seen anything as compelling since Walt's "I am the danger" speech on Breaking Bad.
On another subject, I would like to comment on Comedy Central. First the good: I was very pleased to see that they have renewed Detroiters, which I totally enjoy. But now the bad: I also enjoyed Review and really enjoyed the end of the show concept, but come on, a season consisting of only three episodes? How is that considered a season and after an absence of seventeen months? – JV
Matt Roush: Ooh, imagine Norman Bates saying, "I am the one who knocks."
Agreed on Detroiters, and regarding Review: Look at those final three episodes as a gift, a succinct final bow. It was not the sort of series that played by the rules, anyway. It's kind of like Curb Your Enthusiasm (which has been off the air since 2011): I'll take what I can get when I can get them—although a three-episode season of Curb would be even more frustrating, I admit.
Remembrance of Promos Past
Question: I'm intrigued by the promos for the shows on Ion TV, especially as they feature cast members who have either left their shows, such as Shemar Moore in promos for Criminal Minds, or for shows that aren't in production anymore, such as Matt Bomer and Tim DeKay for White Collar, or Jesse L. Martin, Elisabeth Rohm and Jeremy Sisto for Law & Order. How did they do that? Are these promos made from unused footage when these shows were live, or did Ion hire the actors to do these promos? – Kelvin
Matt Roush: Can't say for sure, as I haven't seen these promos (which would require having time to watch off-network series), but actors' contracts often require them to participate in shooting advertising spots for shows as they enter the syndication marketplace, and they can be recycled endlessly depending on where the shows turn up next.
More Lily and Jane, Please!
Question: I love Grace and Frankie on Netflix. Any word about whether or not it will be renewed for a fourth season? – LS
Matt Roush: Netflix hasn't announced anything yet—and it took from May to December to make Season 3 official last year. This is the kind of show (and network) that's likely to make it known when a final season is imminent, so I'd expect a fourth season at the very least of this delightful series, just can't say when we'll know for sure.
That's all for now. We'll pick up the conversation again soon. Thanks as always for reading, and remember that I can't do this without your participation, so please keep sending questions and comments about TV to [email protected] or shoot me a line on Twitter (@TVGMMattRoush), and you can also submit questions via the handy form below.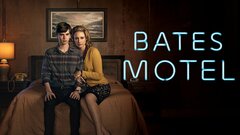 Powered by