What's On: The Hour is Nigh for Jimmy Smits on '24: Legacy,' the NCAA Championship Game, 'Bates Motel' and a Daylong Gus Fring Marathon
24: Legacy (8/7c, Fox): The tumultuous day continues with Rebecca (Miranda Otto) having to step up once again—this time to save her husband, the good Senator John Donovan (Jimmy Smits). He made the mistake of stepping foot in CTU headquarters during an attack, which led to being captured by the latest Big Bad (Oded Fehr as Naseri) to emerge from the seemingly bottomless conspiracy.
NCAA Basketball Tournament (9/8c, CBS): So many games have been nail-biters, which may account for the robust ratings for this year's tournament, which concludes with the prospect of Gonzaga winning its first title—or North Carolina taking home its sixth championship.
Bates Motel (10/9c, A&E): After last week's startlingly revisionist twist on the Psycho story, Norman (Freddie Highmore) and Norma (Vera Farmiga) are once again in clean-up mode, having made yet another bloody mess. Which should make it especially awkward when Dylan (Max Theriot), who just learned of his mother's death, decides to return home.
True Stories: HBO's Abortion: Stories Women Tell (8/7c) looks past politics to tell personal stories of women on both sides of the polarizing debate, using as its focus the state of Missouri, where restrictions on access have resulted in only one clinic still operating in the state, causing women seeking to terminate their pregnancy to cross state lines. … PBS's Independent Lens revisits the 2012 tragedy of Newtown (10/9c, check local listings at pbs.org) in a wrenching study of grief, anger and healing. Produced over three years, the film includes interviews with parents, siblings, teachers, doctors and first responders to the school shooting that claimed the lives of 20 schoolchildren and six educators.
Inside Monday TV: One of TV's great villains, Breaking Bad's Gus Fring (Giancarlo Esposito), will be appearing in the new season of AMC's prequel spinoff Better Call Saul. To prepare audiences for his comeback, AMC airs a daylong "Best of Gus Fring" marathon starting at 9 am/8c. … In the tradition of the Super Bowl alternative Kitten Bowl, Hallmark Channel spoofs the college-basketball action with Meow Madness (7/6c), featuring paw-in-cheek commentary from John Salley and Mary Carillo. … To promote a new theme-park attraction, "Race Through New York Starring Jimmy Fallon," NBC's The Tonight Show (11:35/10:35c) relocates to Universal Orlando Resort for the week. First night's guests include Vin Diesel, with Shaquille O'Neal taking Fallon on in a lip sync battle. … More late-night fun as CBS's The Late Late Show With James Corden (approximately 12:37 am/11:37c) goes for a post-NCAA Championship basketball-themed special episode, sending Corden's adorable parents to Phoenix to report live from the festivities. Back in the studio, Corden give life-coaching tips to NBA MVP Stephen Curry.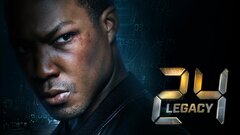 Powered by