SNL 40 Web Video Edited Out Some of Eddie Murphy's Awkwardness SNL 40 web video edited out some of Eddie Murphy's awkwardness
In the version posted online, the part where Murphy starts talking to a producer off-camera was cut out, including his joke to "let's do it again." PLUS: A whopping 23.1 million watched and it was the most-tweeted TV episode ever, SNL characters then vs. now, here are all the famous people in the audience, Phil Hartman's daughter also attended, Taylor Swift jammed with Jimmy Fallon and Paul McCartney at the after-party, why SNL is like a national monument, why SNL loves hating on California, and SNL is a showcase for endearing mediocrity.
Donald Trump's Celebrity Apprentice renewed
The Donald announced on tonight's finale that he'll be back next year.
A behind-the-scenes movie about ESPN is in the works
James Andrew Miller, co-author of the book Those Guys Have All the Fun: Inside the World of ESPN, admitted today that he's writing a movie script based on his 2011 book.
Here's your 1st look at Conan in Cuba
"I just spent the last four days shooting my show all around the city of Havana," Conan O'Brien wrote on Instagram of his March 4 special. "I made countless friends and had one of the best experiences of my life. Many laughs, but that could also be the rum."
John Oliver: "The president of Ecuador has been sh*t-talking me on Twitter all week long"
The "Last Week Tonight" host addressed his "feud" with President Rafael Correa, who has been going after Oliver on Twitter and YouTube over the past week.
Report: Tracy Morgan "isn't mentally or emotionally ready to appear on TV yet"
Page Six reports that the comedian was asked to appear at the SNL 40th-anniversary celebration.
George R.R. Martin: Game of Thrones Season 5 deaths will shock book readers
"People are going to die who don't die in the books, so even the book readers will be unhappy," he said at the Writers Guild West Awards on Saturday. PLUS: A Game of Thrones Monopoly set will be available for Christmas.
60 Minutes' tribute to Bob Simon airs next week
Steve Kroft said next Sunday's special will include "some of his, and our, favorite Bob Simon stories."
BBC gets Nick Hornby to write his 1st TV series
The "About a Boy" and "High Fidelity" author has signed on to adapt the book Love, Nina by author Nina Stibbe, based on her experience working as a nanny for the editor of the London Review of Books.
Jeff Ross and Hannibal Buress will be among the Justin Bieber roasters
Buress already "destroyed" Bill Cosby, what will he do to Bieber?
The Simpsons thanks its Bolivian fans for protesting on behalf of Los Simpsons
"Muchas, muchas gracias!" tweeted the show's Twitter account.
The X Factor UK stars Jedward will appear in Sharknado 3
Twin brothers John and Edward Grimes say they are joining their pal Tara Reid, whom they co-starred with on "Celebrity Big Brother," in the 2nd sequel to the Syfy film.
Taylor Swift meets True Detective
Presenting True Swiftective.
Chicago Fire star Taylor Kinney gets engaged to Lady Gaga
"He gave me his heart on Valentine's Day, and I said YES," Lady Gaga announced on Twitter.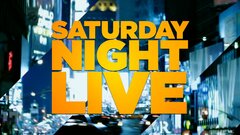 Powered by