TV's Best Lines This Week: Parks and Recreation Takes Shots, Better Call Saul Is Best Lawyer Ever
Parks and Recreation
"It's like taking a shot of tequila. You just gotta force it down, and suddenly the world feels so much more pleasant. I do three shots every time I have to enter this house."
— Jen Barkley (Kathryn Hahn) reveals how she prepares for visits with the Knope-Wyatt family.
The Mindy Project
"Family doesn't wait to be invited. It's like HPV, it just shows up and never leaves."
— Peter (Adam Pally) preaches a fact of life to Mindy (Mindy Kaling).
Jane the Virgin
"I happen to be in the middle of a heated bidding war on eBay to take my mind off the heated war currently raging over my acting services."
— Rogelio (Jaime Camil) frets over his unemployed lifestyle.
Nashville
"Touch my caramels and I'mma cut a bitch. Love you!"
— Juliette (Hayden Panettiere) unleashes her pregnancy hormones at husband Avery (Jonathan Jackson).
Better Call Saul
"I just talked you down from a death sentence to six months probation. I'm the best lawyer ever."
— Jimmy McGill (Bob Odenkirk) comes to grips with the violent aftermath of his first negotiation as a criminal lawyer.
The Daily Show
"I'm going to have dinner on a school night with my family, who I have heard, from multiple sources, are lovely people."
— Jon Stewart on what he has to look forward to once he retires from The Daily Show
Compiled by Gabrielle Bernardini, Evan Lewis, Diana Oliveira and Atiba Rogers.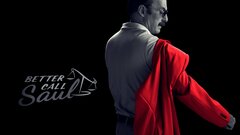 Powered by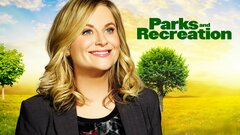 Powered by