What's On: Premieres Include Hulu's 'Bawdy Harlots,' TV Land's Show-Biz Satire 'Nobodies' and ABC's Unimaginable 'Imaginary Mary'
A busy night of premieres for a night in late March. Here's a quick rundown in descending order of preference:
Harlots (streaming on Hulu): "Money is a woman's only power in this world," declares 18th-century brothel entrepreneur Margaret Wells (a dynamic, bosom-heaving Samantha Morton) in this startlingly bawdy and fascinating period melodrama. Created, written and directed by women, Harlots is more exhilarating than exploitative in its approach toward women whose bodies are their primary form of currency. Margaret entered the trade when her mother swapped her for a pair of shoes as a child, and her bustling house of ill repute is the Avis to the glittery Hertz whorehouse run by unscrupulous Mrs. Quigley (Lesley Manville), her former mistress turned nemesis. With pious and torch-wielding crusaders raiding their dens of iniquity, sin is a dangerous business. But having launched her daughter Charlotte (Downton Abbey's Jessica Brown Findlay) into society as a restless mistress, Margaret is now pondering the fate of her virginal youngest, Lucy (Eloise Smyth), who's already attracting bids from some of London's most powerful lechers.
Nobodies (10/9c, TV Land): In the vein of show-biz spoofs like Extras and Episodes, this often cringe-worthy comedy of desperation stars not-quite-household names Hugh Davidson, Larry Dorf and Rachel Ramras. They're alums of the fabled improvisational Groundlings troupe, along with real-life friends Melissa McCarthy and husband Ben Falcone, who are executive producers of a show that's both sardonic and silly in its depiction of three buddies on the fringes of fame and success. Paying the bills by working on a soul-crushing Nickelodeon kids' cartoon that mines jokes through flatulence, Hugh and Larry and Rachel are hoping to leverage their friendship with superstar Melissa into a film deal for a movie they've written, unpromisingly titled Mr. First Lady. Even though Melissa isn't returning their calls, they drop her name in pitches that go poisonously awry with lies, digging them deeper into farcical situations that inevitably make them pariahs to the famous they encounter, including (in the first episodes) Jason Bateman and Allison Janney. Be patient, because McCarthy will eventually appear as herself, but until then, these Nobodies are irritating yet intermittently funny company.
Imaginary Mary (8:30/7:30c, ABC): Every TV season gives us at least one "what were they thinking" stinker, and this midseason misfire is about as bad as it gets. Like a pale knockoff of the underappreciated Trophy Wife, with a shrill fantasy gimmick that's less funny than frightful, Mary introduces us to Alice (Jenna Elfman, who deserves better), a single career woman with an aversion to children, which complicates her new relationship with handsome divorced dad Ben (an appealing Stephen Schneider). What would have been a pleasantly forgettable rom-com set-up becomes unimaginably aggravating when Alice's anxiety over meeting Ben's three generic sitcom brats triggers the reappearance of her snarky and icky imaginary childhood friend Mary (Rachel Dratch), who looks like a marshmallow hairball and screams like a banshee. Mary, a bad influence more suitable to an acid flashback, is always urging Alice to cut and run. After screening two awful episodes, I'm taking Mary's advice.
Inside Wednesday TV: As the year's trippiest and best-looking fantasy drama, FX's Legion (10/9c), wraps its first season, I find myself wishing I had time to rewatch all eight episodes in an attempt to figure out what's real, what's not, and what's really going on in the troubled mind of mutant hero David (the terrific Dan Stevens). … In a truTV crossover, Impractical Jokers Joe, Sal, Murr and Q visit The Carbonaro Effect (10/9c) for the mischievous magician's midseason finale. Michael welcomes the jokesters into a New York coffee bar to help prank customers, though the joke may well turn on them. … You knew there was an inner diva within Modern Family's Jesse Tyler Ferguson, and in a new episode of Comedy Central's The Comedy Jam (10/9c), he lets it rip with a rendition of Sia's "Chandelier."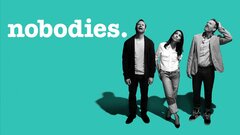 Powered by