"Live From New York" Tells Tales of SNL You Never Knew
Lordy, lordy, look who's 40! If you haven't noticed, Saturday Night Live is celebrating four decades of keeping us up late (though, at times, letting us down). This week brings a huge reunion special (Sunday, 8/7c, NBC), as well as a new app that lets users rifle through the show's extensive clip library and download SNL emojis. You know you love a good emoji.
But for diehard fans of Studio 8H, the real goodie is the recently updated edition of James Andrew Miller and Tom Shales' "Live From New York: The Complete, Uncensored History of Saturday Night Live" (Little Brown and Company, $30). It is packed with backstage gems about bad behavior, great friendships, casting kerfuffles and hosting horror stories, all recounted by SNL stars, writers and guests. To pick the best parts would be like naming a best cast member: There are just too many to choose from. So here are a few choice tidbits to show you why this tome is a bedside-table must.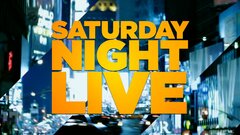 Powered by