Stars Tell Us Who Their Characters Should Date (VIDEO)
https://player.waywire.com/?id=THQ7VF2Q46ZVBPYG
The Question: Who should your character date?
The Answers: … are all over the place, from the predictable (who wouldn't want a romantic weekend with Don Draper?) to the unexpected (Peter Griffin? Really?) In honor of Valentine's Day, find out who Joseph Morgan (The Originals), Stephen Amell, John Barrowman and Colton Haynes (Arrow), Emmy Rossum and Shanola Hampton (Shameless), Caitlin Fitzgerald (Masters of Sex), Chloe Bennet (Marvel's Agents of S.H.I.E.L.D.), Rose McIver (iZombie), Steven Weber (Helix), and Maura Tierney (The Affair) would have their characters date.
Does Caliban get jealous? Perhaps not, since his eye is already wandering: When the ghastly guy lands a job at a house-of-horrors waxworks display, he instantly sparks with the owner's blind daughter.
Also on the love front, look for the never-aging Dorian Gray (Reeve Carney) to take up with Angelique (Jonny Beauchamp), a wildly forward lady-for-hire who packs a surprise–or three–when she strips down for action. Last season, when, out of nowhere, Gray got it on with he-man werewolf Ethan Chandler (Josh Hartnett), fans ate it up.
"I was so happy with the response," says Carney, who first gained fame as Broadway's original Spider-Man. "We dangled a carrot–so to speak–and it really piqued interest. Dorian will try anything to divert himself. You name it, he rushes headlong into it." As does Carney, thanks to advice he got from his great uncle, the late Oscar and Emmy winner Art Carney: "I once asked him about acting, and he said, 'It's simple. You just pretend to be somebody else.' That helps me no matter what crazy stuff Penny Dreadful throws my way."
Penny Dreadful, Season premiere, Sunday, May 3, 10/9c, Showtime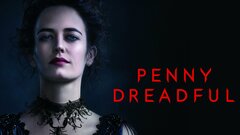 Powered by